Aries...............Taurus................... Gemini .....................Cancer ........................Leo ...................... Virgo..

Libra ..............Scorpio...................Sagittarius................ Capricorn..................Aquarius..................Pisces

DECEMBER 2013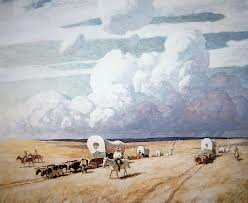 "After burying
their lost loved ones
in the wilderness,
travelers bravely set out again
to answer the call of adventure."

The need to put aside personal grief
with new hope for the future
Lutin's general December message on

What a blessing
to have a much needed break
and be given a chance
to answer the call
of some of your restless yearnings.
Life could be so much less complicated
if you keep focused on work
and stay fit as well.
It will be a wonder, however,
if you are able to avoid
getting sucked into the political tornado
swirling around you.
At least it's more or less peaceful
when you do get home.

Gain from joint financial ventures
could finally come through.
Associations with individuals
who have gobs and gobs of money
should stimulate gratitude
for the support they provide
for your life style.
Considering the few whopper
unforeseen setbacks
you have sustained,
you have to enjoy every minute
and see that the Universe
is not out to get you.
With Venus in the ninth house now,
look to international corporations
and the law
for greater prosperity.
Not overnight, though.
Mercury is traveling through your seventh house
from the fifth of the month on
now, kicked off
by the Sun and Moon
early in the month.
Whether or not you're
fried and exhausted
from the job
or your tummy hurts,
accept invitations
for lunches and dinners.
Allow partners and people in general
to distract you
even momentarily
from obsessing on and on
about work and health.
No matter what has been ailing
you in body or mind, feel better now.
It could be an endless love problem, aggravation
from children, career, relationships—the usual impossible conflicts to
resolve that get your stomach acid boiling. When the Moon
conjoins the Sun and Mercury isin the sixth house
and they are all ruled by Jupiter in your Sign,
just enjoy the moment. Give thanks to
the Universe and don't even question
the miracle of good health.
Make it a little romantic.
Burrowing away in your house has
been a source of great comfort and security.
The world outside can be harsh and threatening.
It can get a little claustrophobic when you are
sitting in your room a little too long.
As much as a haven of refuge as it is, you also have
to bravely step out of the nest, armed with the
faith that you are being protected by
Forces of Protection you cannot even define.
Romance is it's appropriate,
joy from kids always,
and
performing and playing--
can't beat it.


VIRGO/VIRGO RISING

feng shui your house
Focus on the family
and no matter what has come before
it's still blood contacts you look for.
Liofe in your home
and all domestic issues
rise to the forefront
and friends become family
and family becomes friends.
You've got two distinct sides of your
mind that show up in your behavior.
Part of you is tough, frank, incisive, rational
to the point of scary and, if not exactly fickle,
then capable of being many things to many people.
Another side of you is obsessively needy and capable
of falling into the absolutely messiest situations
that would make a good reading in a cheap novel.
Would you, however, be able to tell it all to everyone
without calling it fiction?
call someone you wwerent speaking to
Relationships with siblings should improve
mainly because
your role in life supprot it,
not to mention your need to find warmth
in the people around
and those who oiknow you best.
Don't knock it.
It's not just about
superficial yammering,
It's abotu the lift you get
from communicating.
period.
Mars in the twelfth house can certainly
give you the heebie jeebies, especially if you
fester secretly over what may be going on
behind your back, what you are not being told,
and a host of other creepy thoughts that
creep into the mind. Communications, especially with siblings,
relatives and neighbors, will settle many questions you are harboring.
Consider whatever battles you may be facing, not as
ominous threats, but as adventures of a lifetime.
SCORPIO/SCORPIO RISING
Buy yourself something nice.
Or get a ticket to somewhere.
You deserve the break
and
God knows,
you need it.
You've been in the coal mines
psychologically
and you definitely
should have your day
in the light
at least for a bit.
You have already figured out that you have
to care for yourself now, even if that means
shutting some of the bloodsuckers out.
Your body, mind and soul need care.
Not that you should be stupidly lavish,
but you need to plan a nice restful trip.
Even if you think you're about to drop,
Jupiter in the nintih indicates time away to heal,
to process the transformation going on inside you
and prepare for the reinvention of yourself
and the magnificent comeback you have to plan for.

back to top
SAGITTARIUS SAGITTARIUS RISING

We all share a reality in common: nothing lasts forever.
It's all about the cycles, and when you experience
the turning of the Wheel enough times, you neither
panic nor overblow your expectations.
You can love, laugh, travel, enjoy life to the fullest
and grieve when hit by loss, but as a Sagittarius you roll
with the punches a lot better, without thinking that
any of it is going to last forever.
Now, for instance. The New Moon in your Sign is always
an upbeat moment when once again you look forward to the future.
November can sometimes be a difficult month,
especially these days when the state of your finances
took precedence over just about everything else.
And for many Sadges, there's the feeling of
being trapped by their own desires.
For an extended mesage on Sagittarius for December,
click here
CAPRICORN AND CAPRICORN RISING

This is a spiritually enriching moment.
You can enjoy company
of family and friends,
although
you can't take too much noise
right now.
You need your haven of refuge
and a place to find
some comfort and rest.
You've eearned it.
Please don't waste any more hours than you
absolutely have to hashing, mashing and re-hashing
what you are going to do with the rest of your life.
Enjoy the intimacy and connection you have,
knowing that when the time is right you'll be led
where you are supposed to go. Friends will point
you in this direction and that, but in the end you have
to back off, appeal to your inner voice --not the critical
one you inherited from you-know-who.
AQUARIUS AND AQUARIUS RISING

You gotta have friends.
Whatever strife you've head
with career
or pressures
or people trying to knock you down
can be eased by the
fellowship of like-minded paks.
Friends will help your work now. That is the effect
when the eleventh and sixth houses are operating
in your astrological chart. Both your work and your health
status are linked to individuals (and groups) who keep you
motivated and help you to refrain from any panic you
have over the insoluble issues of whether you've made
all the right or all the wrong career moves. That is a pointless conundrum.
Enjoying people and embracing what you do–that's the ticket.

Love.
Everybody needs it.
Especially Pisces.
As you take center stage now
(that makes some Pisceans
horribly nervous)
let people see how talented
you can be
when ou put your soul into it.
And come from othe heart
and you'll never fail.
The transits of Chiron and Neptune in Pisces
have to make you wonder what the hell you
are doing here on Earth and why you should even bother to do anything.
So when the subject of career comes up right now,
performing in public on any level has to make you roll your eyes.
Funny thing, though, it is precisely your ability to rally
and make love to your audience, in or out of the bedroom,
that helps you stop questioning everything.