PORTFOLIO

Bio // Private Sessions // Publications // Lectures // Presentations // Books
PRESENTATIONS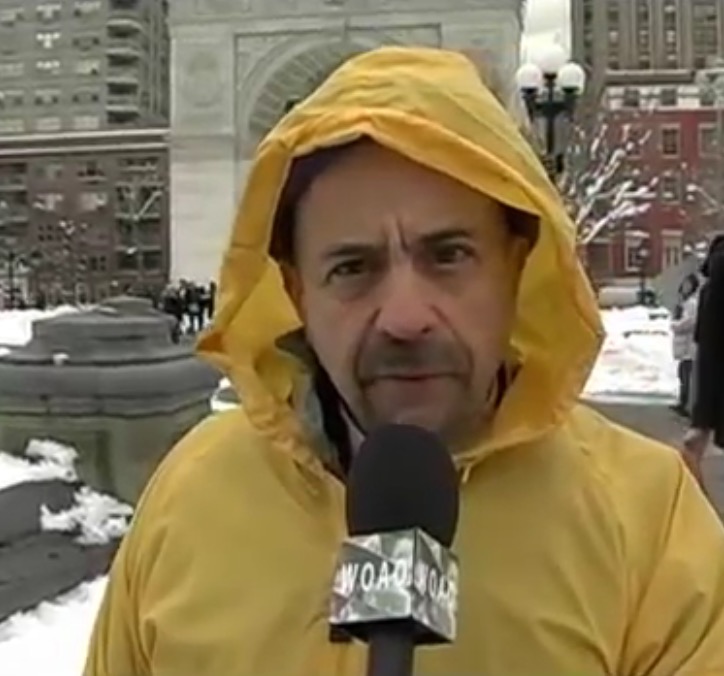 Michael reports from
HOROSCOPE ALLEY
A video series
Watch here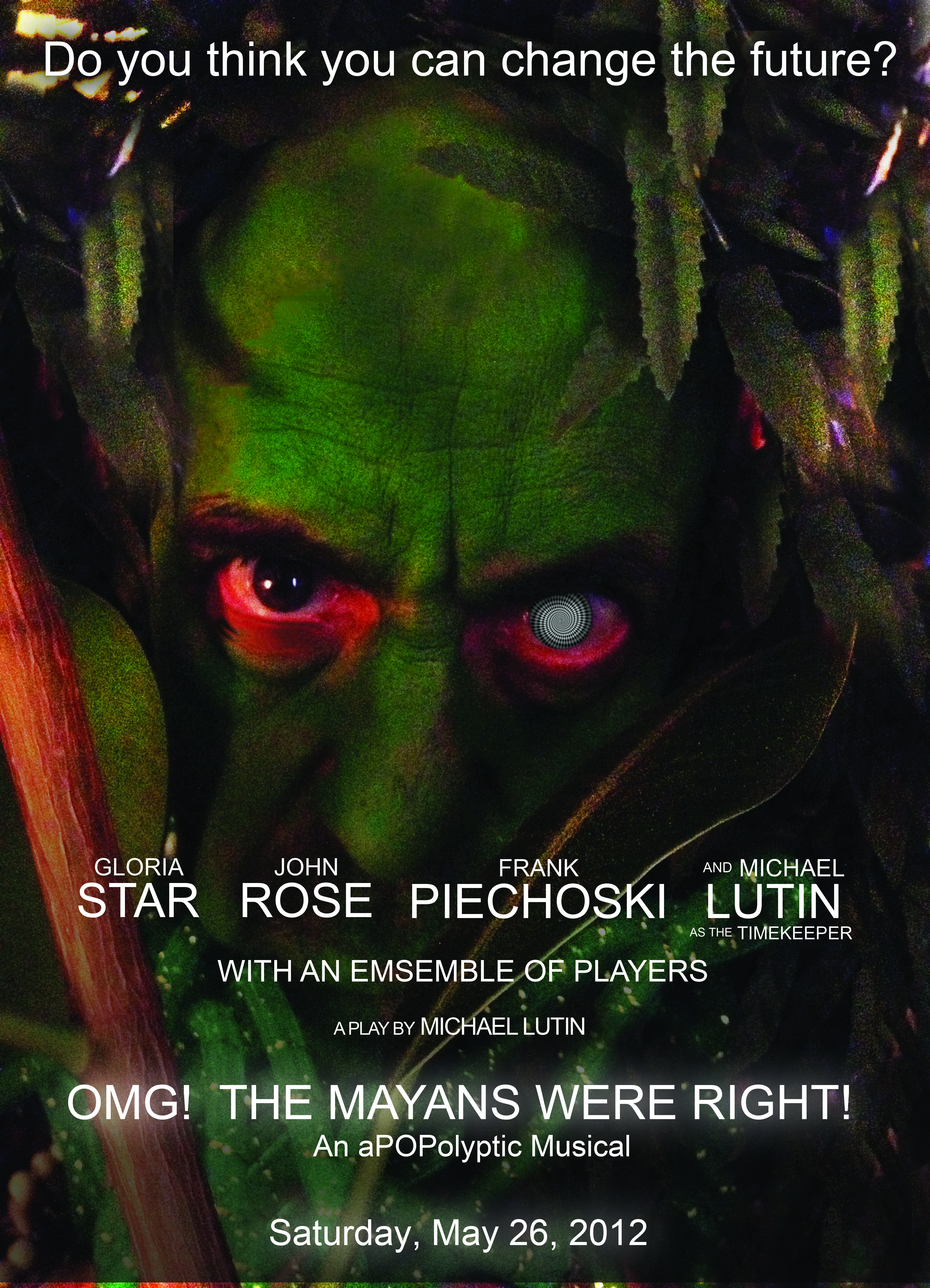 THE HOROSCOPE OF AMERICA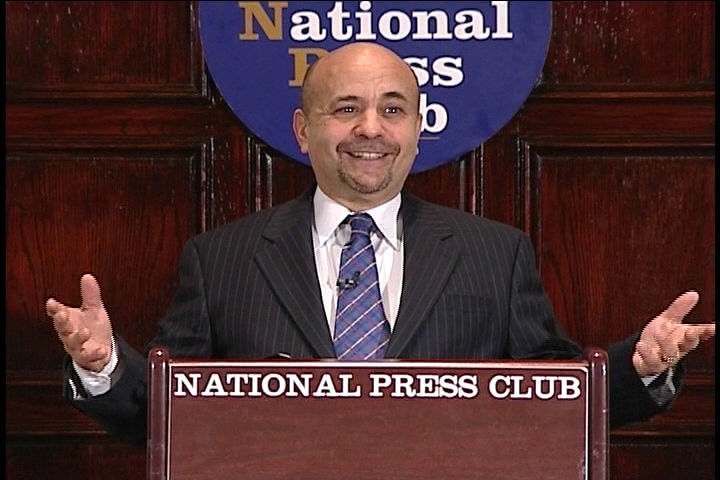 The Economy and Pluto in Capricorn
2007-2026
National Press Club Washington DC. and
Harvard Business School Alumni new york city


Michael Lutin Astrologer

weird visions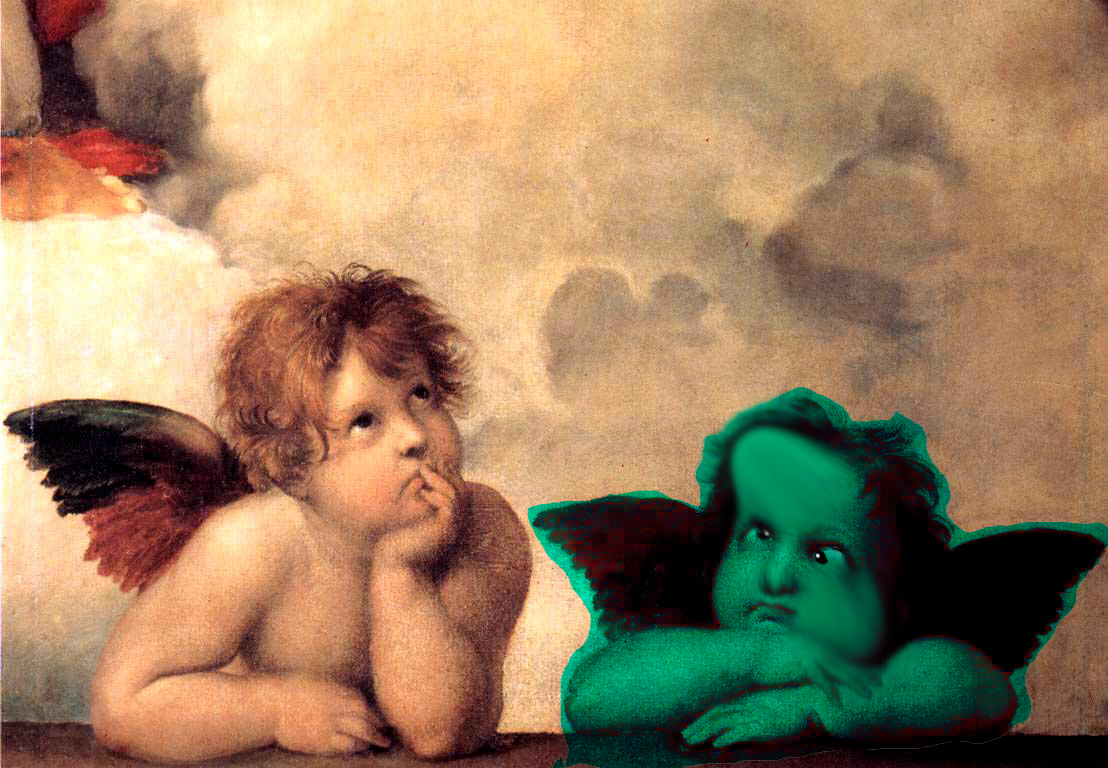 Chiron/Neptune:
art gallery view and lecture:
from shame of failure
to personal triumph
(Philadelphia august 2013)
"IRREGULUS:
OMG, The Mayans Were Right!"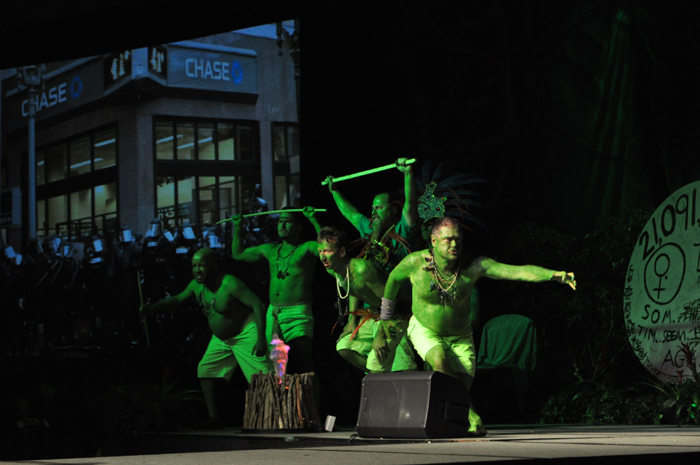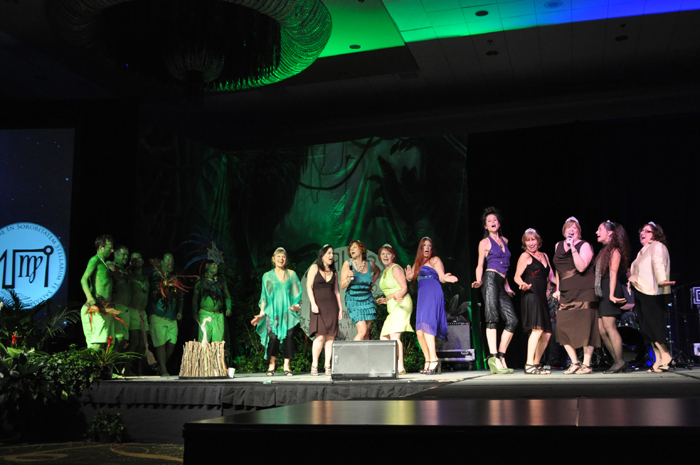 scene from IRREGULUS:
OMG THE MAYANS WERE RIGHT!
a dramatic version of why
when it comes to relationships
history does NOT have to
repeat itself
may 2012 new Orleans
"DON'T KILL YOURSELF YET!"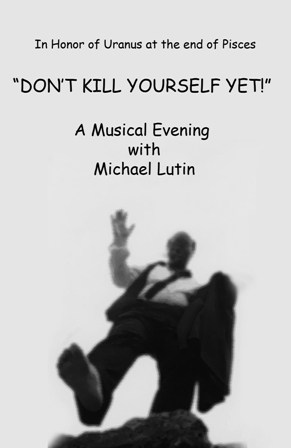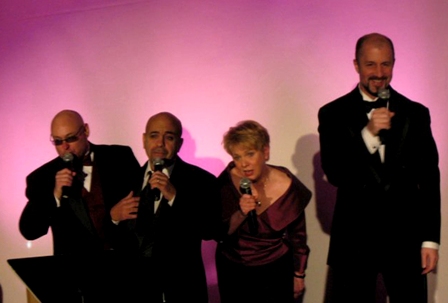 a musical medley and talk
about letting go
from left Frank Piechoski, Lutin, Gloria Star,JohnRose(Boston; New York City 2010-11))
"ALIEN FOLLIES"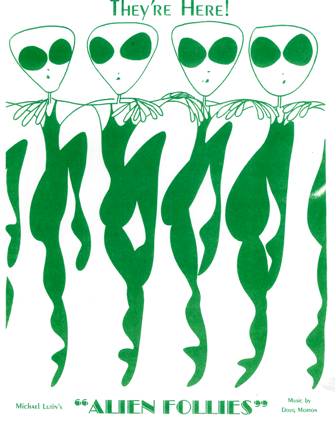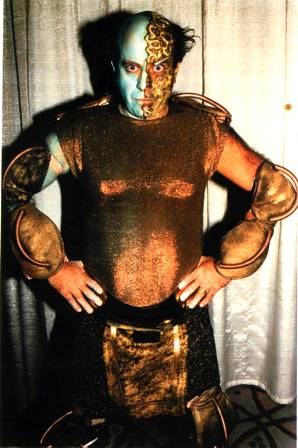 a wild huge cast extravaganza
governments, revolutions, Elvis, Marilyn ---
when Earth people are the aliens
(Washington D.C.)
"I WAS NOSTRADAMUS' GIRLFRIEND"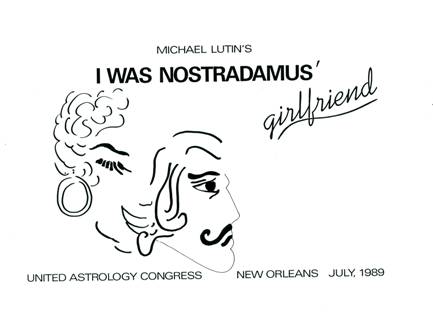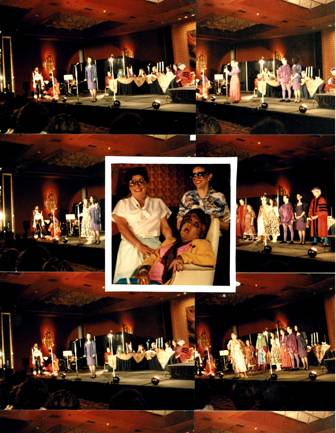 Predicting the future can be dangerous
for a Long Island hosuewife when she
goes four hundred years back into the past
(New Orleans)
"DON'T MESS WITH MR. IN BETWEEN"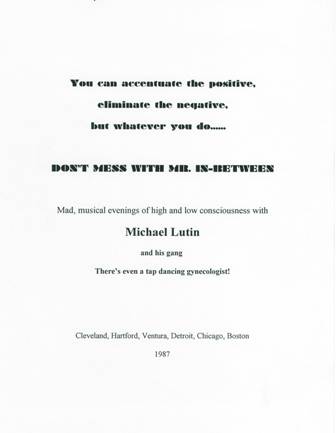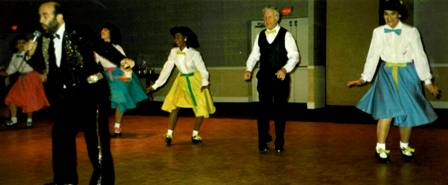 talk, song and dance: What's Happening now
and what To Do About it?
(Hartford, Cape Cod, Detroit, Phoenix,, Ventura, Sacramento, Ft. Lauderdale, Cleveland)
"WHAT GOD SAYS GOES"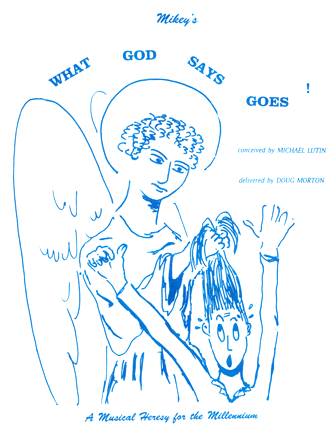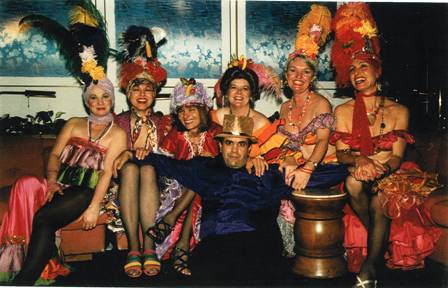 Cabaret Night for Sinners With A Conscience
(Monterey, San Francisco, Phoenix)
"MY LUCKY STAR"


Talk and Music, Love Without Boundaries
(Baltimore)
"PARDON MY PLUTO: The Edge of Life"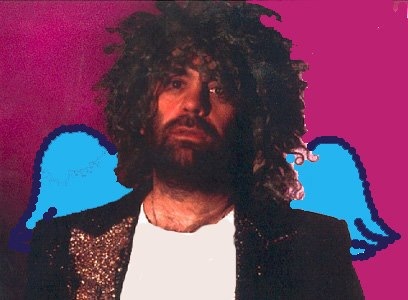 An Astrology Gossips Shamelessly
About His Clients
His Clients
in talk, music and dance
(Houston, San Francisco, San Diego, New York, Oslo)
Music by Robert Lewinger and Doug Morton
Books and Lyrics by Michael Lutin