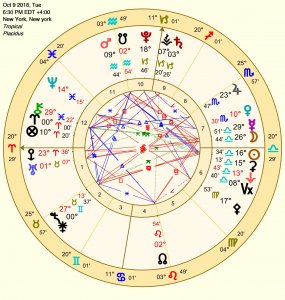 WHOLE SIGN HOUSE SYSTEM IN FORECASTING AND TIMING EVENTS
How do you analyze one horoscope if you already have 5 different charts with five different systems  to consider? It is complicated, yes, but the secret lies in a little thing called planetary dispositors.
Join us on Tuesday evening,  9 October 6:30pm
39 5th Avenue 1B
For insight into a useful technique in prediction  $40   Contact  either 212-529-6464  and officeofmichaellutin@gmail.com
OR
Purchase for online class here.