Lets go. I'll row you across.
Lets go. I'll row you across.
WHAT IS A PRIVATE SESSION?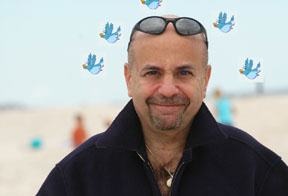 A private session with me
will be an experience all right–
sometimes hair-raising, often fun,
but you will always take away something
that will appreciate in value
as time goes on.
People usually come
for an astrology session
with questions or decisions
they need to make.
They also have bigger issues
they may not even realize
could be the real reason
they sought out an astrologer.
Solving the local problems
is only part of my job.
The main purpose is
to restore your faith in
your own instincts and perceptions.
I make my living through my
lifelong study of Astrology,
with the help of the
Robert J. Langs method
of communicative psychoanalytic psychotherapy.
I tell you what's really going on,
help you do best
what you really want to do,
and make you laugh
while you're doing it.
That's the service I offer.
The goal:
to strengthen the core of productivity
that lies within us all.
We will discuss
what deeper issues and influences
encourage you or hold you back – –
from the past, the present or up ahead.
I do all the work beforehand,
so I'm not going to sit there
talking a lot of technical jargon
unless you're dying to hear it.
Subsequent sessions
going deeper are available
on any frequency you choose.
The fee is $300 per hour.
Business or marketing consultations
are available as well–
fees to be discussed.
If you get voice mail
kindly CLEARLY leave
your name and phone number,
where you are calling from,
and hours when you are
most likely to be available
to discuss scheduling a session.
While I prefer face-to-face meeting
for the first session,
we can Skype, Facetime,
or do the old-fashioned phone thing.
Thank you.