NCGR ANNUAL SPRING CONFERENCE: ASTROLOGY IN THE DAY & AGE OF CORONA
Day: SATURDAY, MAY 16, 2020
TIME: 10:45am- 5:30Pm EDT
VENUE: ONLINE VIA ZOOM!
Michael will speak at 11:00am EDT about THE MYSTERY BEHIND THE CRISIS OF 2020.  This lecture will be an examination into the astrology, psychology and metaphysics of isolation and love right now.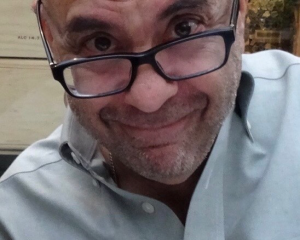 To register for the morning session with Michael &  Joni Patry: REGISTER HERE
To register for afternoon Session with Bill Meridian & Kira Sutherland: REGISTER HERE
click here for more conference details
*****************************************************************
Saturday, May 18 10:00am – 5:00pm
NCGR's New York Spring Conference May 18th
---
NO LIBRARY NIGHTS IN JULY OR AUGUST!
Michael will be resume his Library Night talks September 2, 2019. We will see you in September!
---
Sunday, July 14 11:00 – 12:30 EDT appx
The Uranian Society and Michael Lutin Present
"Mikey Learns Uranian ……Finally"
Join Michael Lutin for the answers to his questions on the basics of the Uranian system and why it can be valuable right now

Meira Epstein introduces the Uranian system Midpoints and the dials
Faith McInerney will present the Trans-Neptunian Points with Mercury and Chiron.
Whether you are an experienced Uranian student, or just a beginner – there is something for everyone.
DATE:   Sunday, July 14, 2019
TIME:    11:00 AM EDT

COST:   Free for Members of The Uranian Society; $15 for non-Members
For registration and other information Please e-mail Chiemi Matsumoto at chiemimatsumoto@hotmail.com  
ISAR Webinar: Chemistry and Divine Consciousness TBA
NCGR Baltimore Conference
All Roads Lead to Baltimore! Go to The National Conference of Geocosmic Research will be having it's annual conference in Baltimore August 30th to September 2nd.   More than 45 speakers over three days, plus pre- and post- conference workshops! Visit Geocosmic.org for more sign up information!
Come see Michael and hear his lecture on Saturday the 31st "The Future of the World According to Astrology and Magic" – Saturday 9:30 am to 10:45 am.  Here is Michael's take on the lecture he will be presenting,  "We seem to be hurtling toward a destiny we cannot change.  It seems as if we are being pushed into a corner, and hypnotized.  The events in the next 12 months will determine the future, not only in the United States but for you me, and the rest of the world.  Does astrology do no more than chronicle our doom as a civilization or does our energy as human beings influence the future that is at our doorstep?
---
SATURDAY OCTOBER 19- October 20

THE MYSTERY AND MAGIC OF THE HOROSCOPE
A WEEKEND WITH MICHAEL LUTIN
SATURDAY OCTOBER 19, 9:30 A.M. TO 5:30 P.M.
(With Lunch Break)
SUNDAY OCTOBER 20, 10 A.M. TO 2 P.M.
(Full Weekend or Saturday Only – No Sunday Only)
Costs:
Live: NCGR Member $80; Non-Member $95
Live Stream: NCGR Member $65; Non-Member $80
Saturday, Oct 19 only, Regular Rate (Oct 18 & 19):
Live: NCGR Member $95; Non-Member $110
Live Stream: NCGR Member $80; Non-Member $95
For registration and to purchase the livestream link click here https://ncgrsanfrancisco.org/wp/michael-lutin-the-mystery-and-magic-of-the-horoscope/
---
Wednedsay, September 9 to September 14
ISAR 2020 Astrology Conference Coloardo

REIMAGINING THE FUTURE
The Jupiter/Saturn Conjunction in Aquarius
Michael will speak on "The American Spring" and a lecture on forecasting
TBA for more details
---