The Faculty of Astrological Studies of Great Britain comes to New York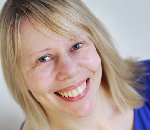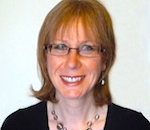 Friday 14th-Sunday 16th September
39 Fifth Avenue at Michael Lutin's Office
Rites of Passage: Honouring the Cycles of Life
Taught by internationally known tutors, Carole Taylor and Deborah Morgan of the Faculty- school of astrology with a global student base and an international reputation for excellence.
 Here is what we will be Doing
The focus is on Saturn and Chiron and the progressed Moon as well as the mid-life transits of Uranus of Neptune and Pluto.  Saturn and Chiron will both be highly active in your life this September so it is a very good time to attend this workshop. Bring your own chart.
It is also a chance for newcomers to find out more about FAS – our courses and opportunities for study (distance learning, online and Summer Schools), and our exams and Diploma qualification.
To kick it all off Friday evening at 6:30pm whether you are coming to the workshop or not, be our guest at our 70th birthday party, join us for food, drinks, and cake at 39 5th Avenue. 
Friday evening
6.30-8pm Party to celebrate 70 years of the Faculty – join us for food, drinks and birthday cake!
Saturday morning
10-11.15am: Introducing cycles and rites of passage
11.45-1pm: The cycle of Saturn
Saturday afternoon
2-3.15pm: The mid-life transits
3.45-5pm: The Chiron cycle
5-6pm: Creative session
Sunday morning
10-11.15: The Progressed Moon
11.45-1pm: Working with participants' charts