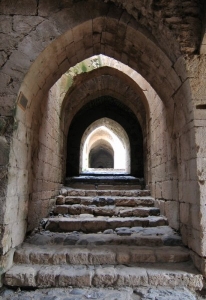 MICHAEL LUTIN's JULY 2017 MONTHLY MESSAGE
What's your secret word?
July 2017 a strange monthly
is rehearsal month.
The Solar eclipse of August will sweep the stage clean for a main event in September and October.
To help you with this mystery everybody gets a secret word or two.
Hidden within your secret phrase Will eventually turn out to be the payoff of the Pluto transit across its Node.
You cannot expect to become totally conscious of the results of any Pluto transit for several years. All you can do is apply your consciousness at the highest level to the manifestation of the vibrations.
You will not have this transit again in your lifetime or rather in this particular lifetime. How you respond to the challenge and opportunity, however, will remain with you probably for the rest of your life.
It may seem grandiose to say that this is a dream point in your history, but it actually is. A period in which you are living now that impacts your social, political and personal evolution in this incarnation.
A permanent change of your perception is at hand. Values, goals, positioning in your job, family and relationships are all going through a change you have not experienced.
We are now speaking of carrying a banner for truth and justice as we maybe
have never done before.
No one need be the bad luck
loser in this part of the game.
Carrying yourself with honor should be the primary motivation in the area of your life wherever Pluto falls along your horoscope wheel .
But I'm not going to give away the secret completely right now.
This is not just a regular old Pluto transit. A doorway is open – a threshold that goes both ways–in-and-out or up-and-down.
The evolution of all beings on Earth is at stake. That statement might be a bit of a stretch, but frankly, it is actually a conservative statement, and history will be bear me out.
In this my July 2017 monthly I'm giving everybody a secret word or two–one for your Sun Sign and one for your Rising Sign (using whole sign house system).
These secret words hold the keys to the mystery of your growth and transformation for a long time to come in your personal life over the next several years.
I'm serious about this.
So… i'd like you to take the time to think about them and write about at least a 500 word essay on how you interpret your secret word or words.
NOT astrologically, but rathet come what, how when, where, and why you
associate these words if they apply to you, and how you could best define them or REdefine them, and how they can best serve you to bring you greater success, prosperity and most of all peace of mind.
So get to work.
We will notify you when your homework assignment is due.
HERE ARE YOUR SECRET WORDS.
ARIES HIERARCHY
TAURUS LAW DEGREE
GEMINI SURVIVAL INSTINCT
CANCER FORCE MAJEURE
LEO HELP FUNCTION
VIRGO LOVE SCHOOL
LIBRA GENEALOGY
SCORPIO BIRTH ORDER
SAGITTARIUS CAPITALISM
CAPRICORN. URGENT PERFORMANCE
AQUARIUS YOUR OWN SHADOW
PISCES CLOSE ENCOUNTERS