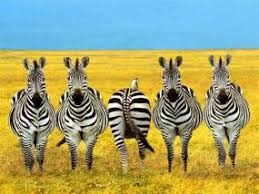 The much anticipated Saturn Pluto conjunction will not take place until January 12, 2020.
So it will be a couple of years in the making.  Guess what. It starts this week.
And right now they are only questions.
Do you break it off and go it alone, or find a way to live under a regime you find cold, inhumane and unfeeling? The struggle now is between anarchy and social order on global terms.  On a personal level it is your fight to maintain autonomy in a world run by a System you find abhorrent, but from which you seek protection and benefits. You want the benefits of functioning in a safe, controlled environment but cannot tolerate rules and laws that restrict your freedom.  Do you quit your job and go it alone, or do you fall in line with the parade of marching soldiers who have knuckled under to the powers that have taken over the world.  At the moment the conservative vote wins.  The whole exaltation of Mars with the dignified position of Saturn seeks to take apposition of power over the rights of the individual and drown out cries against the tyranny and rule of corporations.   It's interesting, though.  The exalted Sun suggests that the power of the individual must also be heard.  For the moment, however, you've got to play footsie with the System to get what you want.  Capricorn is still the winner in this round.
Which means. . .
Do NOT lose your head while negotiating.  It shows weakness, and besides, Algol is present at the Sun/Mars/Saturn midpoint.
"I can't take the pressure! I can't take the hounding!  Why doesn't everybody just leave me alone?"
And this is only the beginning of Saturn in Capricorn. You may resent the stress of it all and wish you could just run away.  But you do enough of that, so don't give me that nose-to-the-grindstone-24-seven routine. With Neptune in Pisces we know you've got your own little distraction moments of going AWOL. But right now and for many months to come, it's all about
THE BUSINESS OF BUSINESS—and this is only the beginning.
The business of business.
At the end of the day competition is wicked keen now and you must absolutely survive, and hopefully even thrive, on the material plane in the hairiest environment imaginable.
So yeah, you will be pushed to the limit, mainly because you're only as good as your last song.  So make this act your great masterpiece and don't get whacked out of the way by somebody coming up from the rear.
But Saturn in Capricorn has to mean more than just "wipe that smile off your face, do your job, don't ask questions and don't look up until you finish."
Saturn is more than that. Much more. Where ever it now falls along your horoscope wheel, it will teach you what success is really all about in your most personal terms. So for this next passage of that ringed orb we are going to walk through the experience together, consider this the first step into the mystery of Saturn in Capricorn.
Stay tuned, more to come . . .
Michael Lutin copyright all rights reserved.