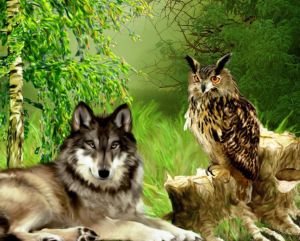 ♀☉☊♋︎☍♄♇♑︎☋
When The owl lies down with the wolf,
Compassionate wisdom seeks to tame primitive aggression. Some folks even try to put away their anger or bitterness and attempt to reunite with someone they thought they'd never see or speak to again, Before a piece breaks off of their life forever.
How's that workin' for ya'? It's the eclipse.