"Long I stood….."
Every one of us, occupies that exact spot each in our own way right now, each facing on our own choice at these coordinates, at this location in spacetime-
Not only as conscious individuals, but as sentient members of a species in crisis.
And somewhere ages and ages hence, the path you take now will have made all the difference. For you and everybody else.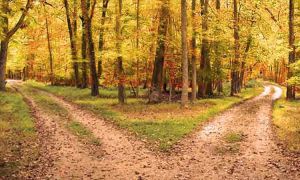 PS: I shit you not.