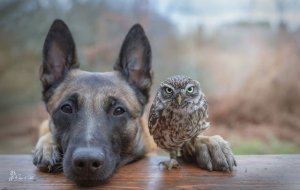 VENUS JUPITER TRANSIT
And unto them that day came the Holy Spirit and saith:
"Rejoice! For as the dog lieth down with the owl, so shall then Wisdom be protected by Might.
Sagittarius Sagittarius rising:
The hand of God, Magical restoration, spiritual awakening, a miracle
"May I humbly receive this blessing of healing and liberation With all my heart and soul."
Capricorn Capricorn rising:
Lifetime bond of friendship and camaraderie
"May arms remain open to and from the human race"
Libra Libra rising:m
A sense of material well-being, satiation, generosity, cornucopia of plenty
"May I be satisfied as I already have everything I could possibly need for myself and for others."
Gemini Gemini rising:
Unusual relief from pain, healing power, happiness through service, Fulfilling work
"May I breathe the air of gratitude and joy out of helping Those who seek it."
Aquarius Aquarius rising:
A break in career or come back, A professional bow of gratitude, applause from those who respect.
"May I continue on my path of excellence."
Virgo Virgo rising
The restoration of a link between siblings, renewed mode of communication, reception of a blessed message
"May my mouth continue to speak love and healing truth to those wishing to hear my words."
Scorpio Scorpio rising
The joy of feeling loved, the experience of love for all beings.
"May I lift the burdens of all who suffer."
Pisces Pisces rising
And encounter with your Higher Power, Perception of your life with spiritually enriching perspective,
Your teacher
" May I receive the blessing of traveling in this world to achieve compassion for all."
Aries Aries Rising:
Gain through inheritance, the generosity of others, marriage to a wealthy partner, a highly intense sexual union
" May I continue inspire others as I pour my most positive energy into life itself."
Cancer cancer rising:
The joyful birth of a child, pregnancy, a work of art, a heart full of love
"May my creativity and all the issues from me produce joy.
Leo Leo writing:
A renewed sense of family, the strength of your confidence through intimate bonds, privacy and Intimacy
May I give shelter, nourishment, safety, confidence and security to all who are without.
Taurus Taurus rising:
The appearance of a powerful individual to heal and change your life and inescapable attraction, A transformation of orientation tosocial life, The power of partnership
" May I render thanks, loyalty, allowed to those who have helped open me too love."