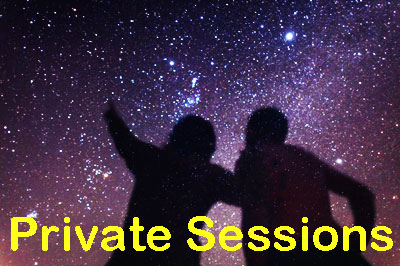 ..

..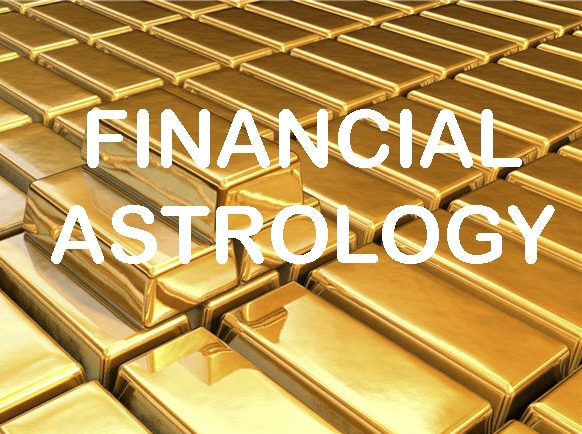 ,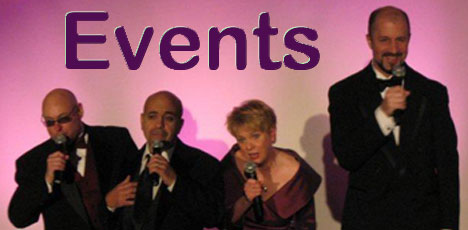 11 OCT

12/10/15 FALSE INNOCENCE:
The enemy of happy relationships;
All the icebergs could be melting,
aliens and politicians
vying and fighting for control of Earth,
but people will still be falling in love.
MORE
**********************************
11 OCT
10 october 15
PLUGGED BACK IN?
Mercury north node of 0° libra.
We all need our independence and freedom
We need boundaries to remind ourselves
that we are individuals on our own path.
Some relationships and people
are so destructive and toxic,
bonds cannot be repaired.
This is a rare moment however,
when it might be worthwhile
to reestablish a connection
with a more fulfilling result ....
It's difficult to know the difference
between when you are being forgiving,
open and honest
and just headed back to the same old same old
sweet-talking, kiss-and-make up, manipulative
psychopathic patterns--
yours AND theirs.
We have to remember also t
hat we all need each other.
It's hard to appreciate the people
we live with and learn from
mainly because
everybody can be so damned
annoying.
9 OCTOBER 2015

With Moon Saturn Neptune
so strong,
one of the questions
of the day:
"Should I get up
and do something
or go back to bed and say,
Oh, Fuck it ? "
If you're a regular
viewer and have your
message,
Neptune in Pisces
reread it today.
Otherwise,
get it here

********************
you must hear
THE REGULUS IN VIRGO THEME SONG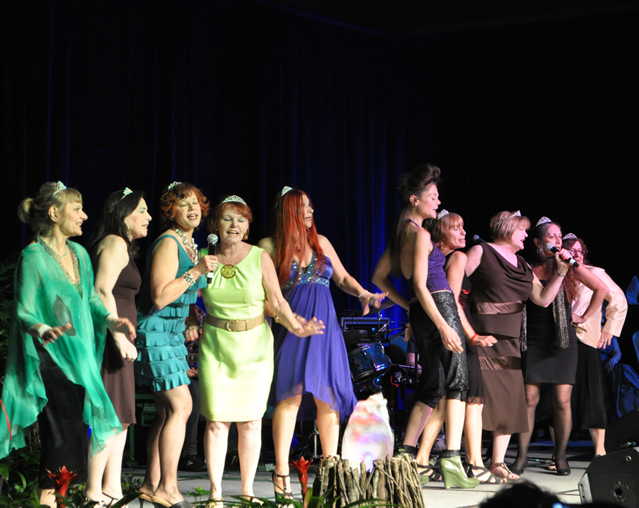 "Goddess"

To be sung with joy
for the next 2000 years.

Listen to a preview:

To sing it, dance it, love it, and live it,
BUY HERE
for just $1.50

***********************
THE REGULUS GREETING
Per corem Leonis in signo Virginis
In sororitatem stellarum
Te salutamus.
...
Through the heart of the lion
in the sign of the woman
into the sisterhood of the stars,
we welcome you.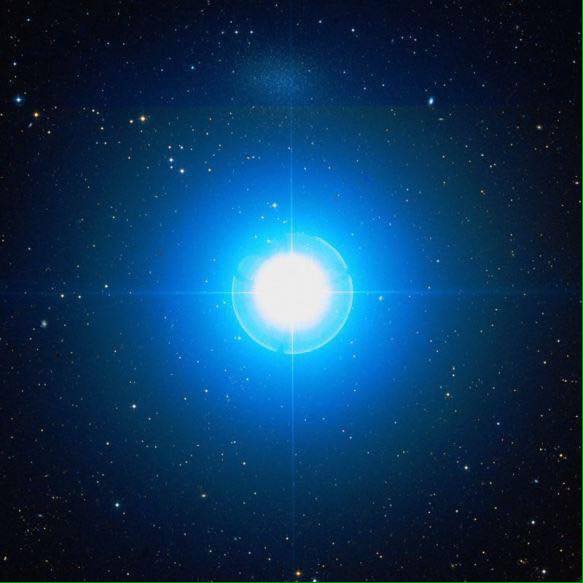 ******************
"QUIET,PLEASE!"
shouted a handsome fellow
they called Glenn.
"the Blessed Mother
is about to come through the wormhole!"
And indeed she did.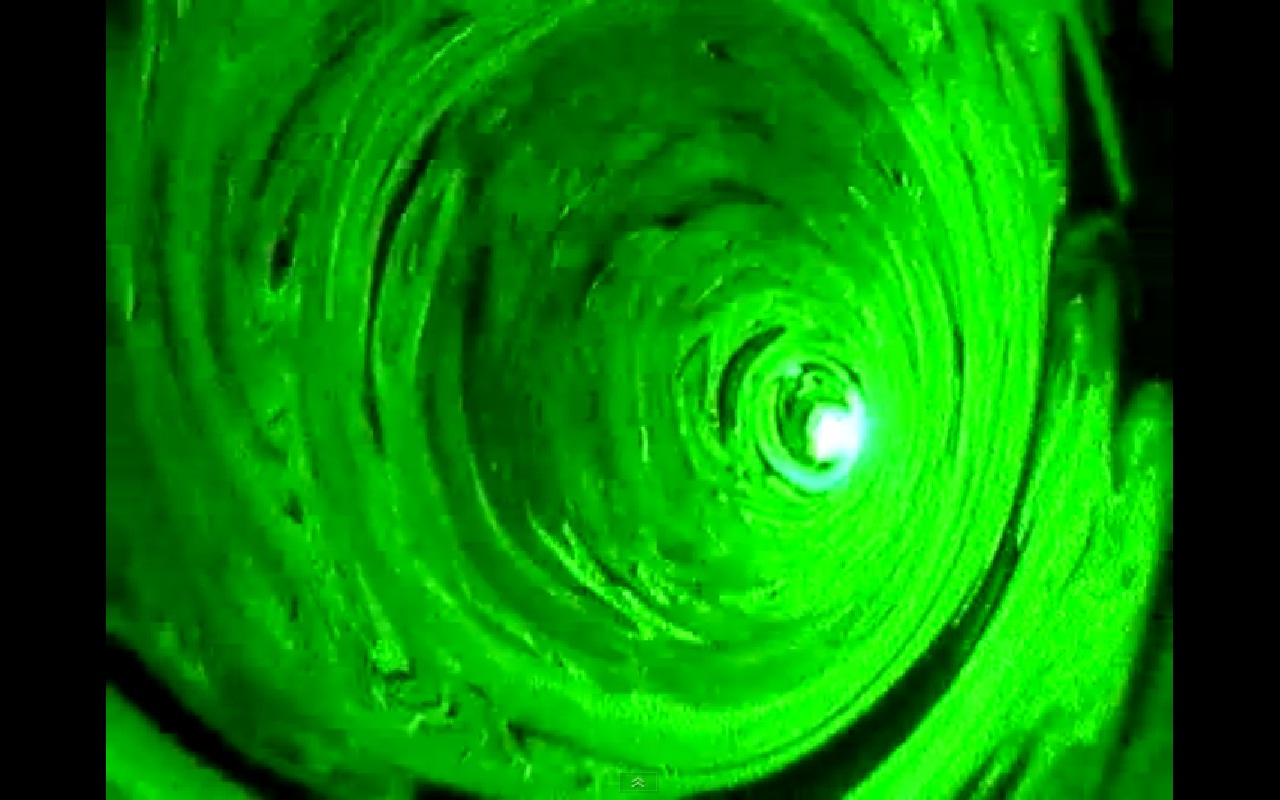 *****************
Special thanks
to Astrologer/Artist extraordinaire,
KATE PETTY
for her role as Mater Sanctissima
and all the goddesses
and Wonder Bright's photography,
and the whole wicked talented cast and backstage crew
for helping to welcome Regulus into Virgo
in
"OMG the Mayans Were Right!"
at United Astrology Conference
in 2012.

*****************

Of course
this will have a positive effect
on your personal life.
All the planets do.
Sagittarians could get a better job,
Leos can improve their finances,
all sorts of miracles could happen to Libras.
But what we are talking about
here is a huge transformation
in the power of women
for the next 2000 years,
maybe more.
You will see
how this affects women in the Middle East,
Christian women in the West---
all women.
There will be discoveries and finds.
It completely changes our
vision of women
in our history and our future.
It's not just
better computer dating this weekend.
This moon Venus Regulus conjunction
may seem like a small item
in the daily news,
but it sets off an
Archaeological, anthropological,
sociological,
and Astrological revolution in thinking.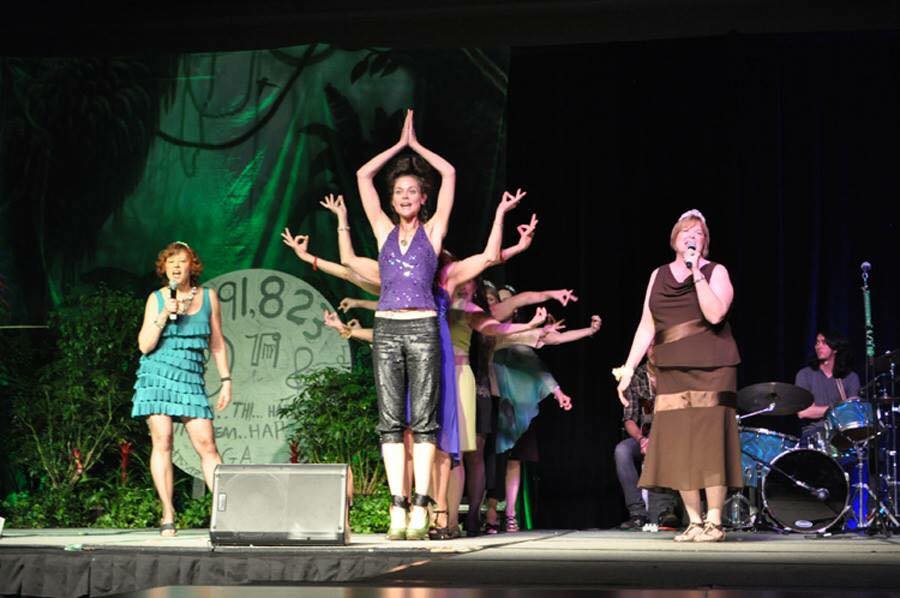 ******************************
5 OCT 08:45
Even in the most abiding committed relationships
( business or personal)
where there is trust and love,
there is also heartbreak.
You have certainly felt that
over the last couple of months.
Right now Venus is exactly passing
the point of Saturn's direct station in July
and headed toward Regulus.
There has been some pain and separation,
misunderstanding and in some cases,
toxic and almost unforgivable acts
that will make it impossible
to go back to the way things were before .
Talk is cheap
so it's not what we say
it's what we do
that demonstrates our real intentions and motives.
Sometimes a serious break
has to occur
before a new direction can be taken
and growth and new life can reappear.
The way forward
is to understand what has happened
and what needs to change
before reunion can take place.
In some cases reunion is impossible.
Forgiveness, however, is always possible,
even if the parties involved
must from go on separate roads.
If bonds are strong and love is deep,
even in separation there can be Goodwill.
Releasing the bitterness
and hurt can be difficult
if the trust has been seriously violated
or irreparably damaged.
We are at the brink
of the return of Venus to Regulus
at which time we must put away
our unrealistic fantasies
or regrets
and and Create a new facet of our reality
with a clean start.
Try not to jump to conclusions
and make final plans and decisions
until at least this weekend
when heads are clearer
and hearts are lighter.
Reread your
Venus retro at Regulus message now
or get it if you don't have it.

5 oct 07:45
MARS IN VIRGO
OPPOSITION NEPTUNE IN PISCES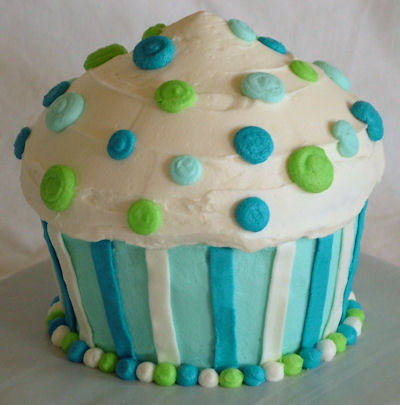 Oh,OK.Maybe just one."
3 oct 17:55
Coming Soon:
Venus at Regulus
A woman pure of heart
is granted an unprecedented gift
of power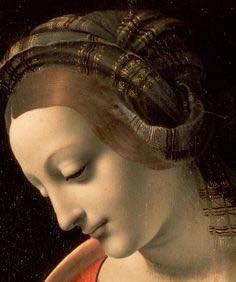 ********
3 oct 12:30
here is the
Monthly


********
And here is a special for
LIBRA LIBRA RISING:
Many Libras are looking around and thinking,
"Hey! Where IS everybody?"
People have been popping
out of your life like crazy. What happened?
The Eclipse at the South Node,
Pluto station, and Uranus in the 7th house.
If the old support system is gone,
you have to rely on yourself more
and find new ways to relate to everybody.
Some of it is natural, kids grow up,
jobs change, personal goals shift,
and people just grow apart.
If you're not able to communicate,
some relationships end bitterly
and even violently.
We all need each other,
but there has to be clear boundaries
between one person's life and another,
and Libras often have trouble
drawing the right lines.
This is your new goal,
and will make you happier
for an extended message
click here

*******************
monday 28 sept
WHAT YOU WILL BE LEFT WITH
AFTER THE ECLIPSE
SPIRITUAL MITOSIS
Finding Your Way
After Separation
MONDAY 28 SEPTEMBER 2015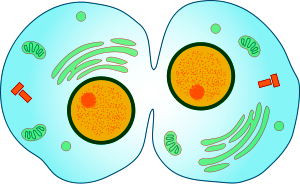 Something is over.
Over?
Is anything really over?
Isn't all of our experiencej
just a phase growing out of
our previous experiences in relationships?
Look back over your past....

25 SEPTEMBER
BABY, WHEN SOMETHING IS OVER,
IT IS OVER.
DON'T YOU GET IT ?
MYSTERY OF THE BLOOD MOON
SOUTH NODE AT ARIES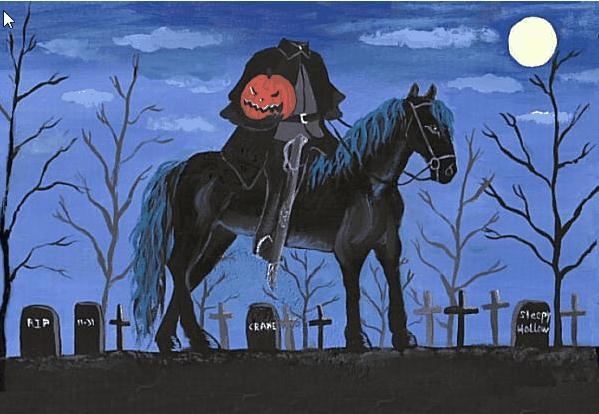 Lunar eclipses very often describe
endings or culminations.
This one, called the blood moon eclipse,
is especially dramatic,
mainly because it occurs near 0°
in the zodiacal sign of Aries
on what is called the world axis.
What makes this one special
is that it has world consequences
as well as personal ones.
Political alliances have shifted.
Boundaries have been created
and changed in all major relationships.
Blind rage, impulsive action, and selfish attitudes
have, on the other hand,
created permanent separation
and have led to
drastic consequences of alienation.
Permanent bonds
can be forged at this time as well

This particular transit
of the South node in Aries
(North node in Libra)
began back in February/March 2014.
Can you think back
to that period and remember
any significant change
in work, relations, family, or health?
If there were,
they are culminating this weekend
with the blood moon eclipse at 0° Aries.
SO DON'T LOSE YOUR HEAD!

FOR EXTENDED MESSAGE ON
HOW IT AFFECTS ALL SIGNS
THE MYSTERY OF
BEHIND THE BLOOD MOON
****************************
Will somebody please
create a 20 meter statue
of the pic above? So
Thousands of years from now,
when future humanoid robots
find it half-sunk in a desert
and brush off the sand,
they will see on the pedestal
these words appear;
"THE PAWNS OF AMBITION"
*****************************
The station of Pluto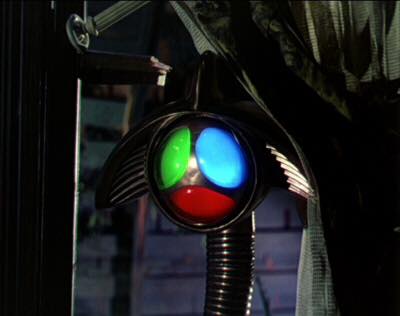 Yoo-Hoo! Anybody home?
Don't get scared.
It's just a movie.
But..
There is no limit to the lengths
some people will go
to gather, consolidate
and centralize their power.
Don't be naive.
Don't fall for it.
Always think critically,
but never laugh at the absurd.
***************************

20 sept
Another tasty treat from Saturn in Sadge:
We gotta learn the difference
between spouting knowledge
and acting with wisdom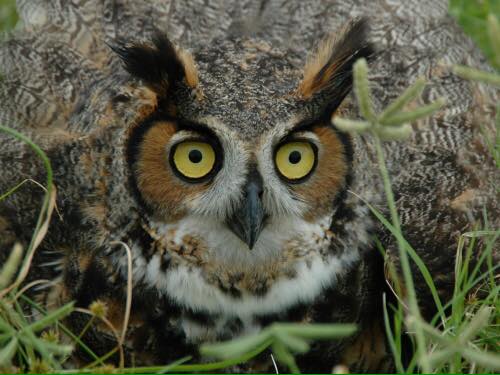 Learn how to teach ,
then teach how to learn.
******************
Sagittarius and
Sagittarius rising:
I know that you expected
once Saturn got out of Scorpio
that Christ would come swinging by
in a Cadillac convertible
to take you to the beach.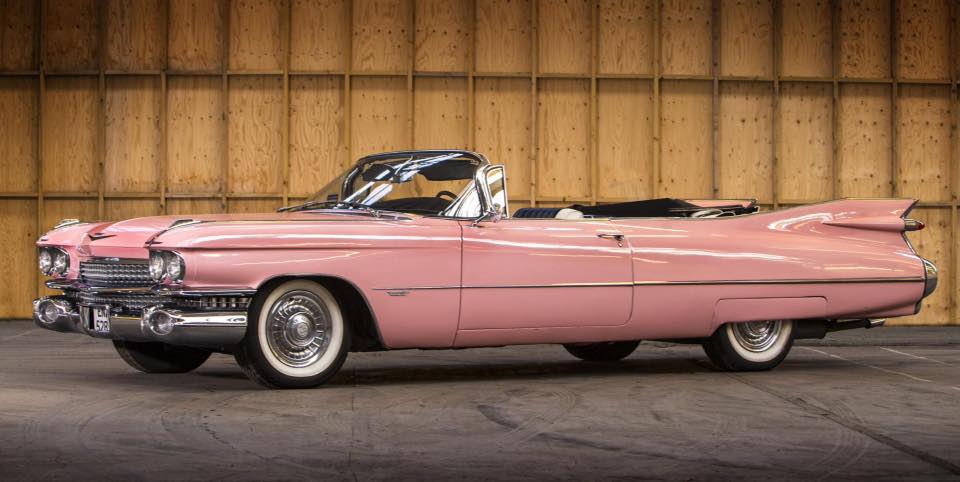 It doesn't work quite that way.
More to come.
******************
SATURN IN SAGITTARIUS
where the animal within us
is given a gift to
become something more

15 september
It would be wonderful
if we could stay
calm and cool and rational
over the 18 months of this eclipse--
Nodal Cycle.
But better believe that
emotions will get sloppy.
You'll try to make sure
everything is spelled out,
nice and neat,
but it won't happen like that.
in this eclipse pattern.
Not with the nodes in Virgo and Pisces.
There is bound to be a twist in every deal
and an unwritten, unspoken
contingency not foreseen.
In this world of duality
nothing will be completely 100% rational.
Does every relationiship contain
one saint
and one sinner?
One who does all the work
and one who doesn't do a damned thing?
Who is wrong
and who is right?
Let's start lookinig
into the mystery of
this eclipse cycle,
and the issues around which
the dance take place
forall the signs.
read more
14 sept
And we're supposed to be
CELEBRATING?
People deep down
have been feeling
MAJOR crappazoid.
No matter how many
gaily-colored streamers
you put on the tombstone,
or how cheerily
you sing along,
the last moments of
Saturn in Scorpio
hardly make you feel
like celebrating
any eclipse
or anyhthing else .
In fact some folks
could swear they are
about to be
swallwed by a monster.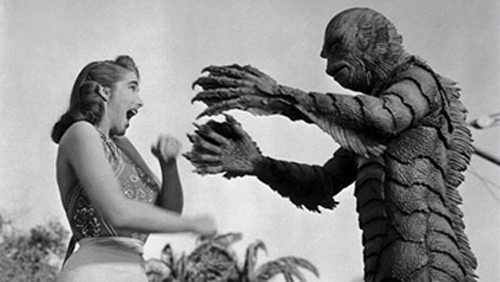 .
Don't worry.
That was just a movie.
None of it is real.


11 sept
ON GRIEF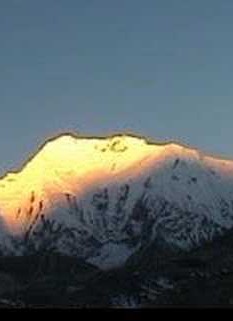 Now it can be told.
Saturn in Scorpio teaches us
how to survive
what is impossible to survive,
after which
we end up one way or another
on the other side of life.
We learn how to heal ourselves
as it teaches us healing power
by revealing hidden metaphysical truths.
we need our courage to accept.
Everyone on Earth has been touched.
It's as if some creature
has come along
and slashed you
with a big knife,
and as it casually walks away,
it casually tosses over its shoulder,
"Grow up!"

How to live with that and go on?
When it first happens,
you find yourself crushed
under vast mountain
of inconsolable pain.
You are paralyzed
under the weight of it.
You despair of ever
being able to move again.
One day you wiggle your toes.
After a while
an inch by inch
you crawl out from under
the mountain of unbearable pain.

Eventually
(and it is inevitable)
you set up a new life,
away from the
Mountain ofUnbearable Pain,
but not too far from it.
Close enough
to feel twinges now and then,
but mercifully far enough away
so that the Mountain
doesn't block the light.
It's inevitable.
This is where we are.

If you're a visitor to
michaellutin.com
then you can reread
the Saturn in Scorpio
from 2012
after the Venus transit
to now
after this Venus transit
You see when I send messages
I am not kidding.
Here they are again
if you missed them.
saturn in scorpio 2012
the departure of Saturn 2015
10 sept 08:30 edt
We/re in good company.
Even Homer Simpson feels

Saturn at the very end of Scorpio

9 sept 07:00
Certainly there are joys:
the kids, grandkids,
music, art
love.
So why can't some people
(although they won't admit it)
enjoy anything right now?
They can't because, frankly,
they are tired of everything.
Well, to all those
sure their final knot is fraying,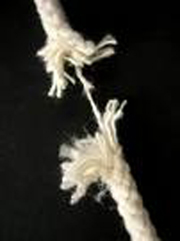 and thinking why bother,
keep this in mind:
URANUS
currently occupies
the point in Aries
we call the
Exaltation of the SUN.
In the coming days,
immediately following the
final exit of
Saturn from Scorpio,
VENUS
will ignite that spot
with an unexpected spark.
Lucky, too,
when Venus touches Uranus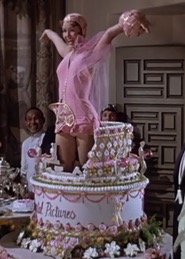 you never know
who
can pop out of the cake.
There's hope for everybodoy.
8 sept 09:30
Why do we keep focusing on
the direct motion of Venus in Leo
and Jupiter rising above the Sun,
and continue to add mention
of Saturn at the end of Scorpio?
Both Venus and Jupiter
are producing favorable events,
circumstances, situations and reasons
to move happily forward with opportunities,
better dispositions and more joyful,
optimistic attitudes.I
t's a real chance to take positive action.
So what's the prob?
Underneath it all there lingers
the memory of grief, illness,
...frustration, sorrow or tragedy
that saps energy and enthusiasm.
That is probably also the source
of so many projections of
doom and gloom we hear and read about.
In short with these contradictory transits
we need to establish a balance
between blind, childishly optimistic, magical thinking.
and a dark brooding dread
of what lies ahead
that erodes Joy and creativity.
Death anxiety plagues us all,
but if you attend
with enthusiasm and courage
to what's up
today,
you'll be successful tomorrow.
venus, Jupiter and saturn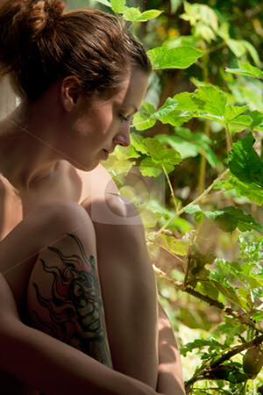 venus stations with SATURN AT 29
Alone in the house now,
Florie carefully folded
all of Rocky's shirts
and buttoned all the buttons,
as if they had just come back
from the laundry
and been freshly pressed.
Just the way Rocky always liked them.
She laid them in the cardboard box,
then carefully sealed it with tape
and placed it by the door
in the front hall.
As the sun streamed
through the garden window,
she sat quietly
and waited for the truck
to come pick up
the last of his things
*******
regardless of
gender or species,
EVERYBODY
has to be awake.
remember the Columbia PIctures logo?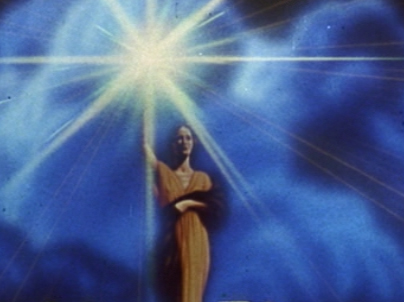 Venus goes direct.
maybe there's hope.
.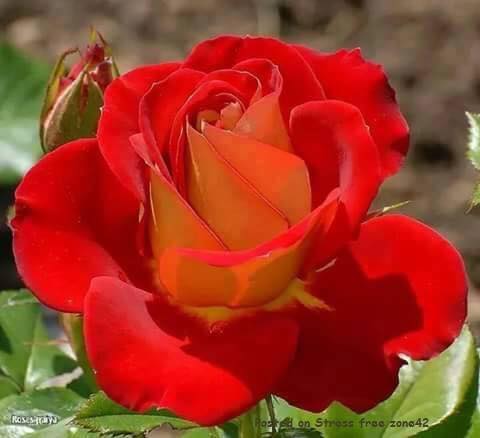 SEPTEMBER MONTHLY
THE jUPITER TRANSIT

******************
**************

Whn Pisces is in on it,
is God really speaking to you?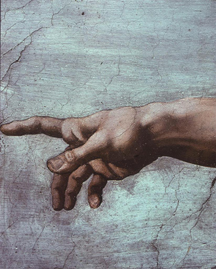 Or is some creep
making a monkey out of you?
read more
************
*************
As Published in
Vanity Fair December 2006
HOROSCOPE USA:
THE FUTURE OF AMERICA
" We'll get the leaders we deserve "...
read the rest
*************
*************
tuesday
with Jupiter above the Sun at dawn
gotta be like a Sadge now
and stay positive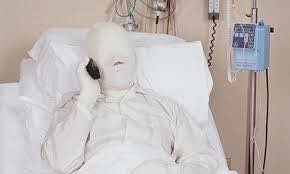 "New? Not Much. Me?
I'm fine. Just chillin'.
What's up with you?
.
Everyone should post this
on their wall-
at home and on the net-
especially Wall Street people.
Eight root causes of Desperation as Saturn leaves Scorpio----
1. The feeling of helplessness
while awaiting a decision, diagnosis,
judgment, Revelation, miracle,
change, or new direction,
2. The delayed Release
from a chronic situation or condition.
3. The experience of being subjected
to an agonizing long drawn out dilemma
4. The state of feeling suspended
in a vacuum, limbo or void...
more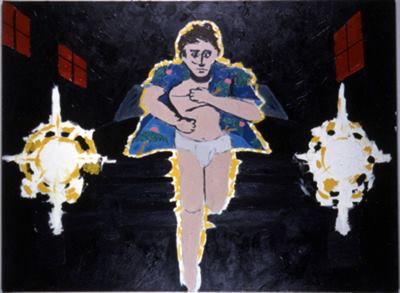 ***************************
wednesday thursday
the images of
LIBERATION ON ANY LEVEL
you want to imagine,
from birth and death
to quitting your job.
Such a video brings tears to our eyes,
mainly because somewhere deep down
we know that
a door we thought was closed forever, e
ventually opens.
Hold these images.
One box tissues and 8 oz chocolate for this:
video by Emily Pelley mounter.
see
FIRST TASTE OF FREEDOM
VIDEO BY EMILY PELLEYMOUNTER
First Taste of Freedom

____________________________________
Mars and Venus appear
in the east before dawn,
and you stir in your bed,
awaken gently,
reaching for love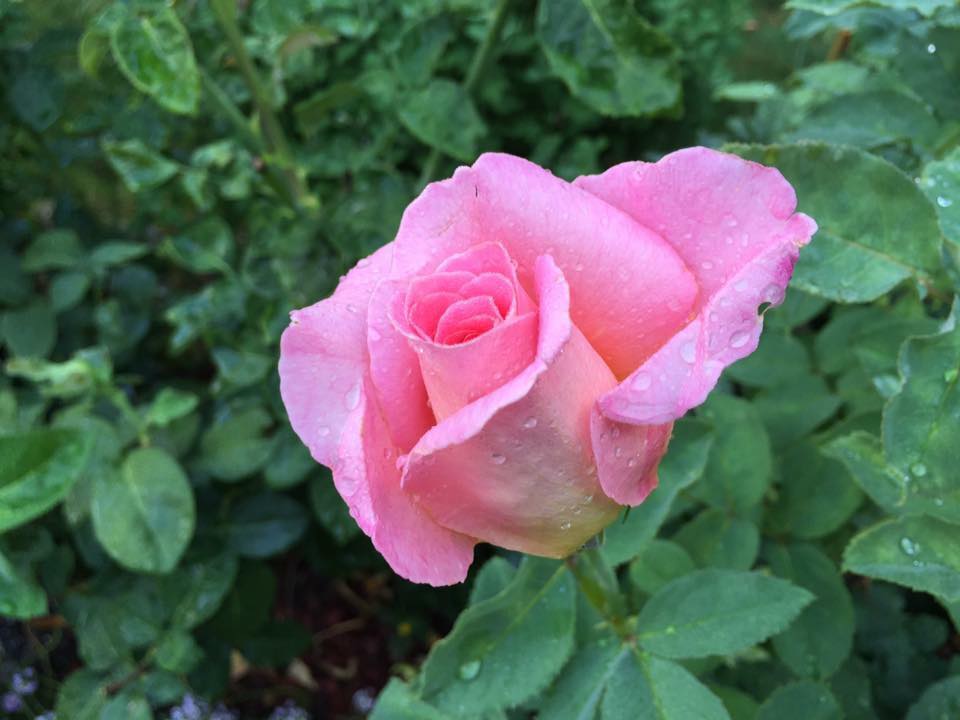 _____________________________________
Did you see that beam?
It was just like in my dream.
They're here!
An anlien hybrid speak to humans
Watch for it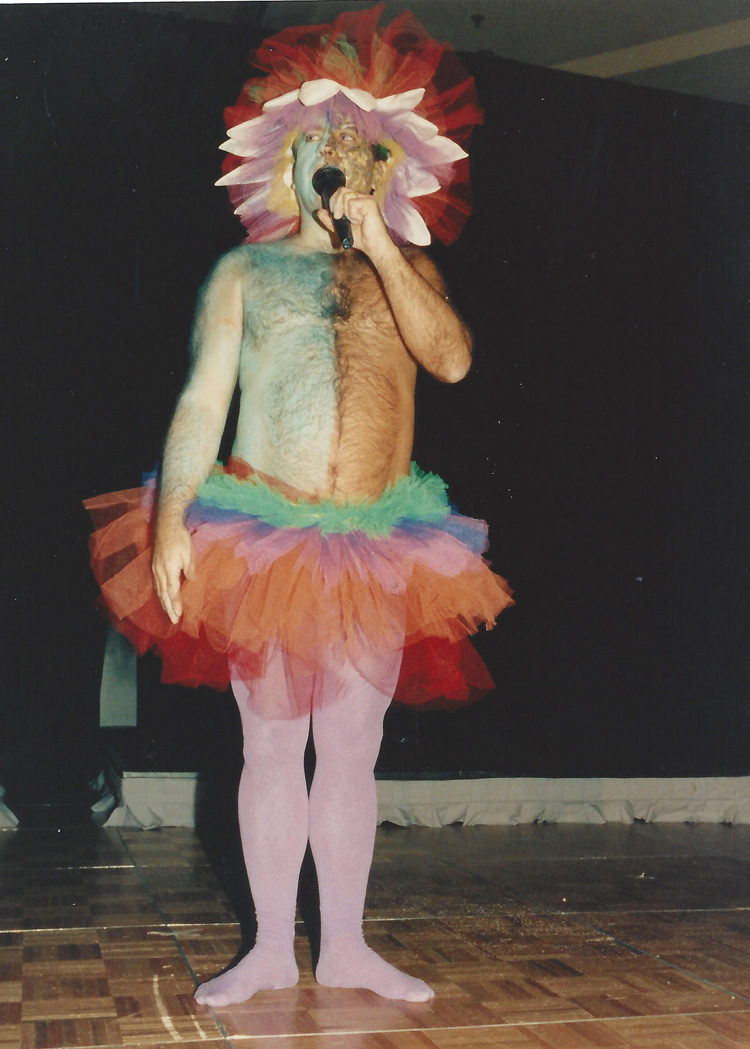 *****************************
*****************************
Monday Tuesday -17-18
Of course it's your decision,
but I believe
that your horoscope
is a sacred, arcane book
to be opened and read
by trusted loved ones,
comapnions,
and guides,
But that's just me.
****************
****************

Notice in the screenshot of dawn right now
all of the personal planets are on the left.
The Sun lies between Venus and Jupiter
signifying warmth, love,
security, well-being, and optimism .
How different
when you look to the right
of the chart and see the outer planets
Uranus Neptune and Pluto,
the significators of impassive,
impersonal, and relentless
change and transformation.
It's a perfect picture
of people coming and going
about their daily business,
unaware of the war
being waged against them
at that very minute,
and that the life and society
they always took for granted
was coming apart
in front of their eyes.
Maybe the unified gathering
of all humans together
will prove to be
at least as powerful
as the problems we now face.
( thanks Solar Fire)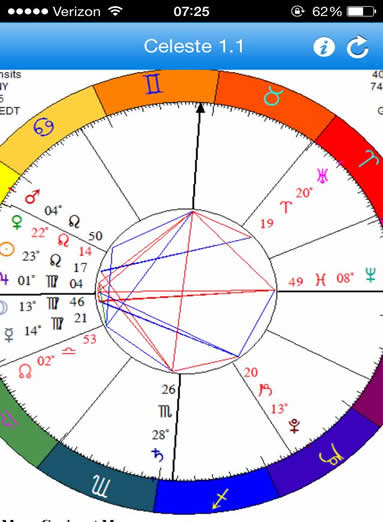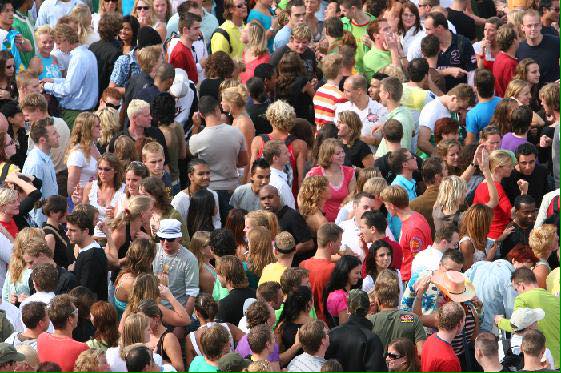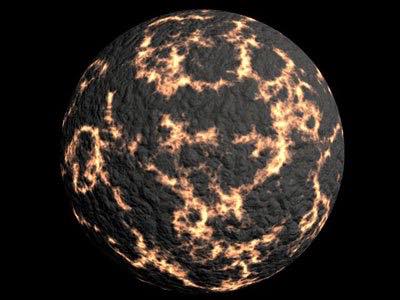 *****************
Is there a knowledgeable
science person who thinks
there just could possibly be
even a slight link
between this so-called coming
"monster Godzilla el niño"
and the Fukushima
Crisis?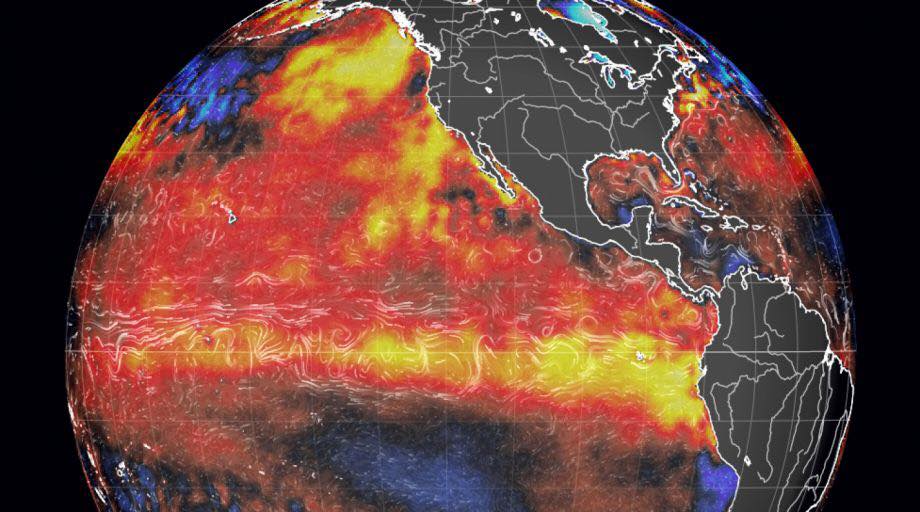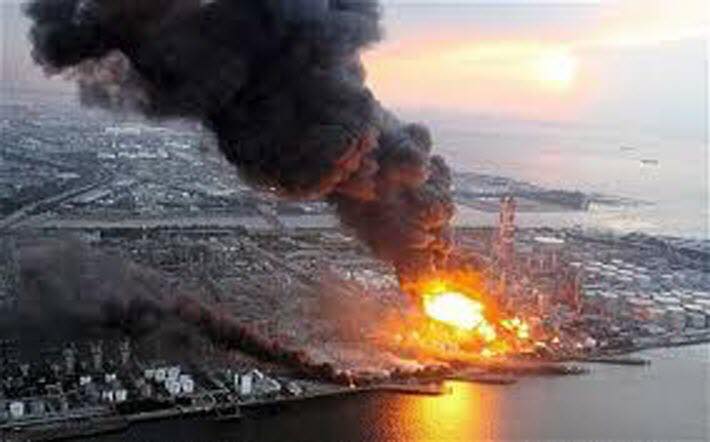 ***************
**************
Now you've probably seen
what the Venus Sun Conjunction
teaches us.
Relationships don't end--
people may grow up,
move away, divorce,
viciously fight,
or even die,
but nothing breaks
the bond of love
when people have been really close.
Lucy and Desi at the end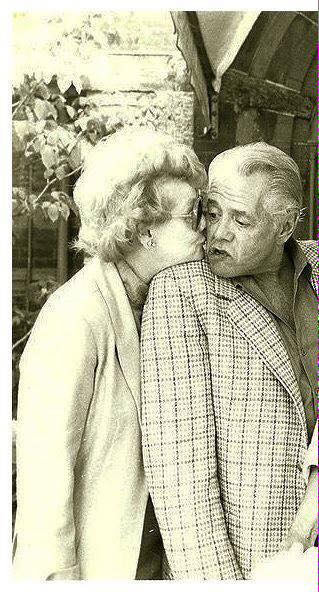 ****************
***************
13 August Thursday
message forVIRGO
and VIRGO RISING 2016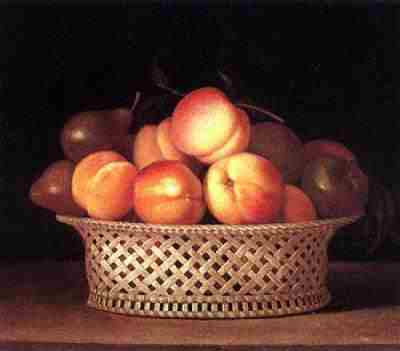 Delicious Maturity
Jupiter in Virgo is a blessed omen,
but as usual,
there's a catch.
*******************
*******************
DONALD TRUMP
An astrological view of politics,
the economy and your place in it all
DONALD TRUMP
a HIDDEN MESSAGE?
**********************************************
sagittarius,sagittarius rising.
special message
recognize anybody?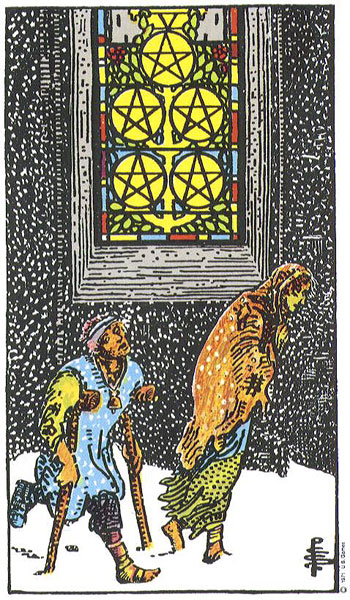 TRUST ME,
IT'S NOT AS BAD
AS IT LOOKS!
There are so many
pieces to the puzzle,
It's hard to sort it out
so no wonder
you get confused.
You can't exactly know
when the snowball
started down the hill
or what sent you spinning
into the spiral,
You may think it's about the money
but it's not.
The current crisis
you are experiencing
on both material and mental levels
goes whay deeper than that/
It just looks lilke its the money.
The problem is soluble.
Like Dorothy's ruby slippers
the answer is right there
beside you but
nobody can tell it to you,

You have to see it for yourself.
but if you want to
take a shot and go deeper,
click here
.***************************************************
MEANWHILE
IF SATURN IN SCORPIO SPOOKS YOU,

WANNA SEE SOMETHING SCARY
ABOUT THE WHOLE WORLD ?
***************************************
BACK TO YOU....
thursday friday
SATURN IN SCORPIO*
"Man in Hawaian Shirt and Underpants"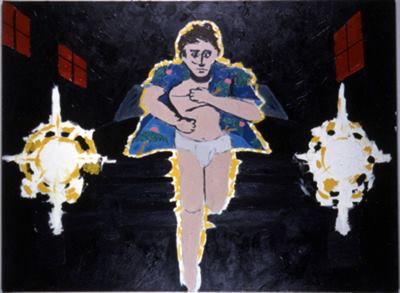 *michael lutin
acrylic on canvas
122x102cm
1982

Saturn at 29° at Scorpio
is a very scary moment.
Even the sharks are frightened.
So remember
no matter how critical your story seems,
it is all like a dream.
Keep that in mind.
If you're rolling through
the stormiest sea,
the waves will pass right through you,
and you will go onto the next adventure.

**************************
**************************
friday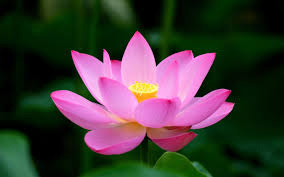 Try to enjoy yourself despite
whatever separation or hardship
you endure,
or personal tragedy befalls you now,
including the one we all currently share.
JUPITER SQUARE SATURN demands
You embrace and
love your life, tears and all.
And who HASN'T shed some tears lately?...
Read your monthly message at
www.michaellutin.com/fish.html.
THURSDAY 13:20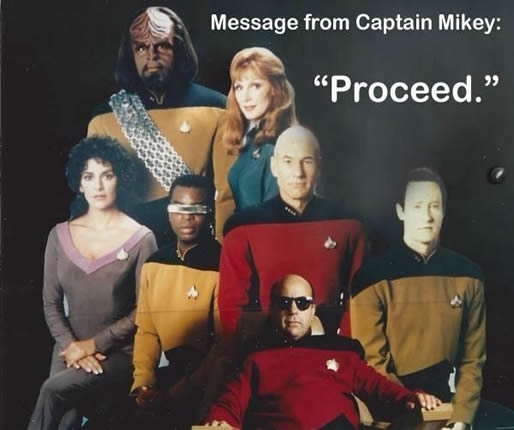 ************************
***********************
THURSDAY 10:00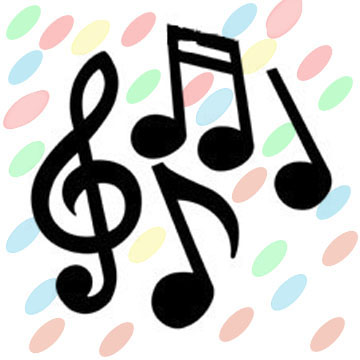 Michael Lutin and Doug Morton:
.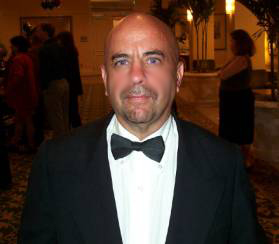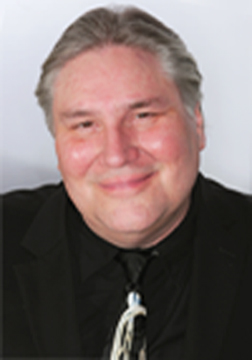 offer their musical predictions
to the public.
first single
reveals
the sweet paranoia of
what is happening
NEXT YEAR in politics.
PLAY IT WHILE YOU SLEEP!
now
available
click on
Itunes
CD Baby and elsewhere


************************
***********************
thursday 09:30
The SUN in LEO
rising in the east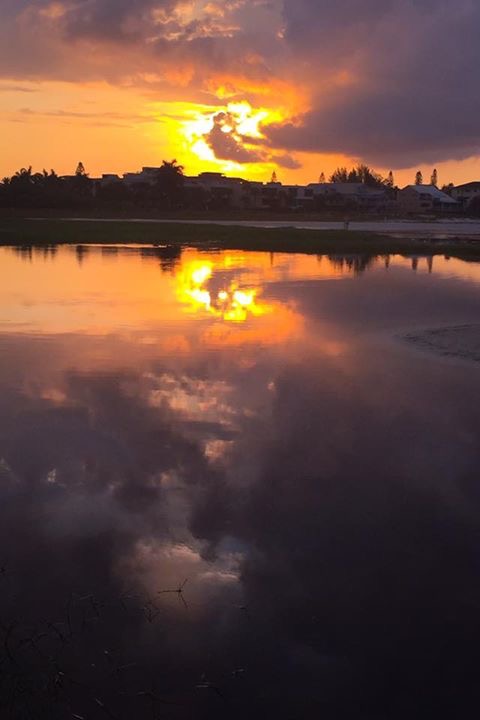 symbolizes the triumph
of the lion
within us all
Jeff Kraft Photography
"L'aube Avant Le Deluge"
2015
monday 27 july
08:45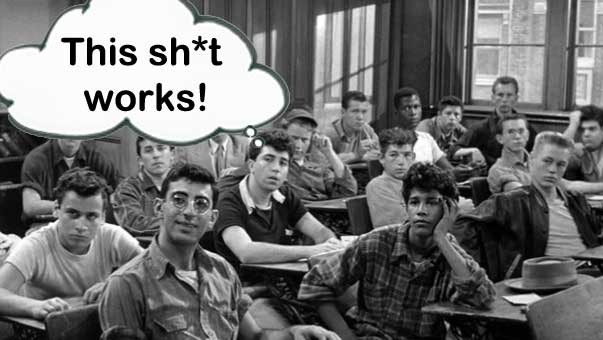 A New Ongoing Series
Lectures and Classes
A COMPLETE GUIDE TO
21st CENTURY HOROSCOPE INTERPRETATION
OCTOBER 2015
FIRST LECTURE
What's Happening Right Now
and What You Can Do About It
Live in New York, Recorded for Out-of-towners
for information
copy link and write to
officeofmichaellutin@gmail.com
include all contact info
*******************
*******************
While the Venus Sun
of August 15
(and later)
is the search for intimacy
you've got to guard
against
confabulating
like a teenager
and getting all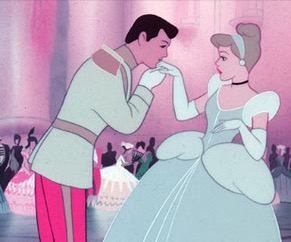 Cinderella at the ball
about it.
remember that
Saturn lies in wait
at 29 Scorpio
SEE BELOW
(CInderella's midnight)
Meantime, however,
the search for intimacy
means,
finding people
you're most comfortable to be around.
If you haven't yet received the
clues
to the Venus Jupiter Sun message
************************************
*********************************************************
*********************************************************
MAKE SURE YOU
YOU HAVE
ALL THE MESSAGES BELOW
THERE'S GOING TO BE A TEST
There are moments when nobody is "normal".
So remember this
during the Jupiter Saturn square
over the next four months:
Mania and depression
can coexist simultaneously,
causing much internal pressure.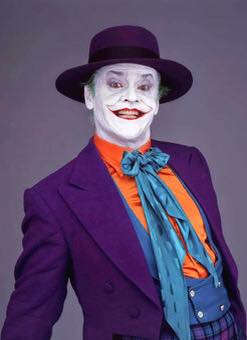 THAT IS JUPITER
PLUS
Saturn
The Uninvited guest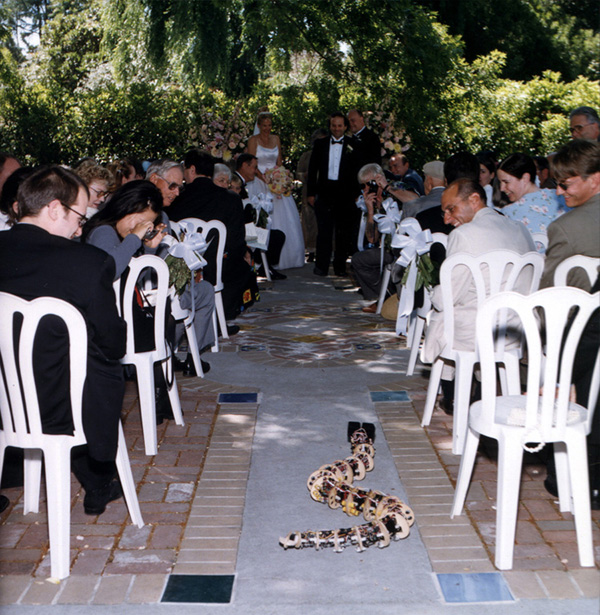 If you need to balance
the Venus sun
with a dose of Saturn
(HOPE vs DESPAIR )
and if you don't have your
JUPITERSATURN
message yet,
so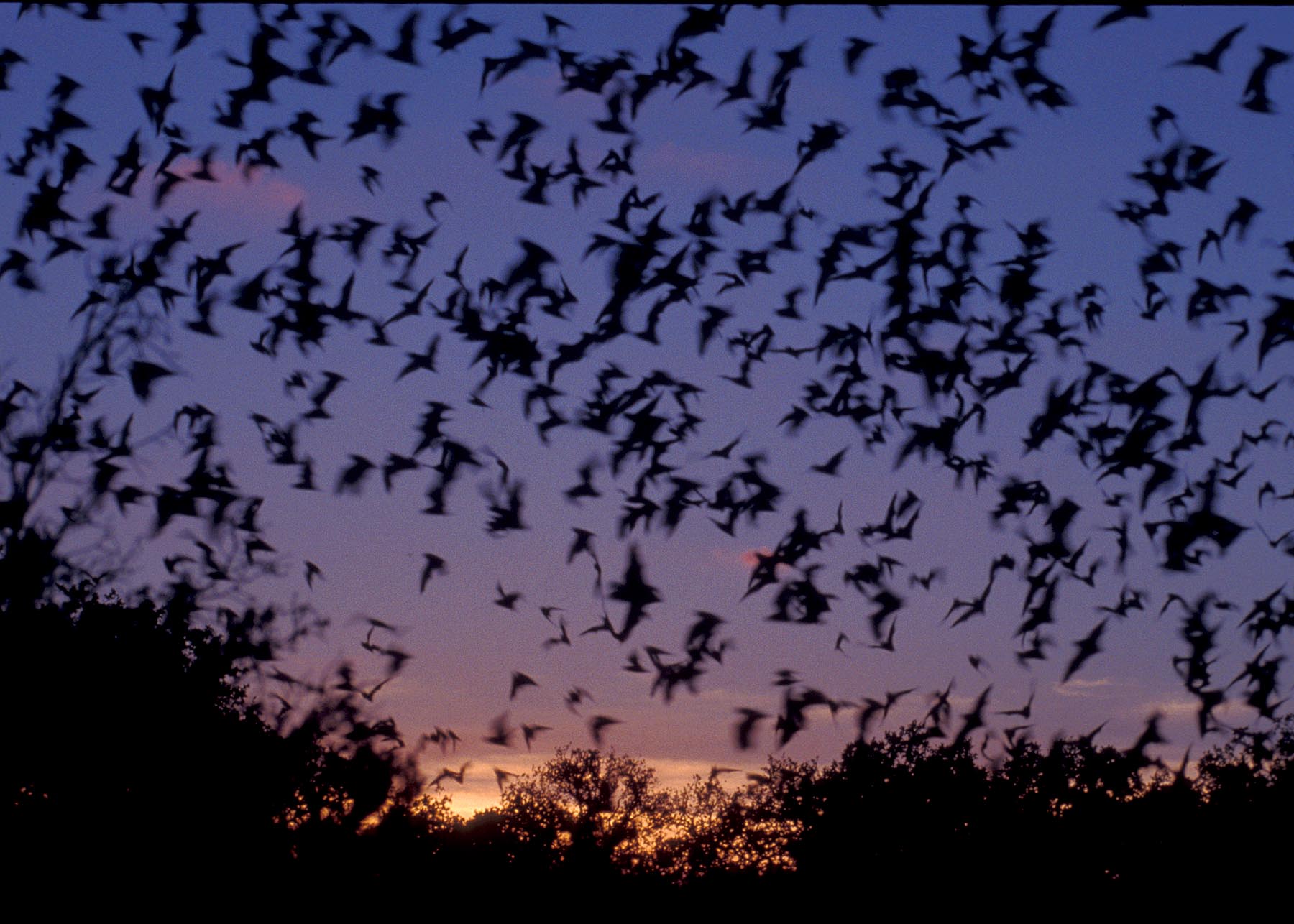 Dark thoughts. Don't be afraid of them.
Like a flock of bats that streak
acros the skies before
sunrise.
BUT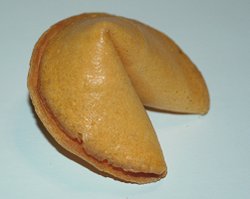 "Don't mistake
temptation
for opportunity."
HERE'S THE OTHER SIDE
OF THE COIN
here it is
**************************************************
*************************************
URANUS REMAINS
FOR THE NEXT FEW MONTHS
THE POINT OF THE SUN'S
EXLALTATION.
THIS GIVES IT SPECIAL PROMINENCE NOW
WHEREVER aRIES
ARIES
FALLS IN YOUR CHART,
MAINLY BECAUSE
THE SUN IS IN ALIGNMENT WITH IT.
URANUS WILL NOT BE BACK IN THE SPACE
FOR 85 YEARS
SO IT'S WORTH LOOKING AT IT.
2010 was a game changer
for a lot of people
when Uranus entered Aries
hitting all signs.
It's retrograding now
so check out
these messages if you
don't have them.
IF YOU DON'T HAVE THE
URANUS IN ARIES
get it now

***************************************
AND ON NEPTUNE IN PISCES
Are you being led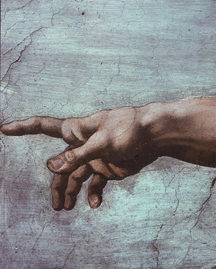 by the hand of GOD?
Or is a monkey
beckoning you
down a winding path


and you,
like an idiot
are following?
lost at sea, perhaps?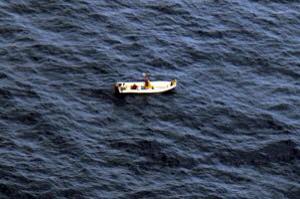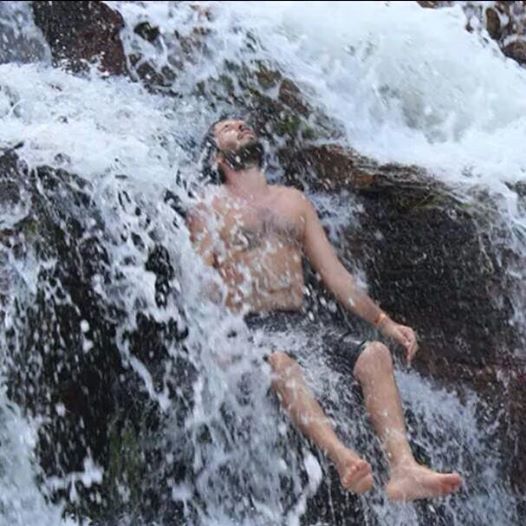 NEPTUNE suggests ecstasy
and delivers disappointment,
causes abject despair,
only to follow
by manifesing a miracle.
read only 400 MORE WEEKS OF
NEPTUNE IN PISCES
if you havent yet
*****************************************
****************************************************************

THIS IS THE REALLY DARK PART
feelings can change.
Awaken
O Cockroach within,
and live on.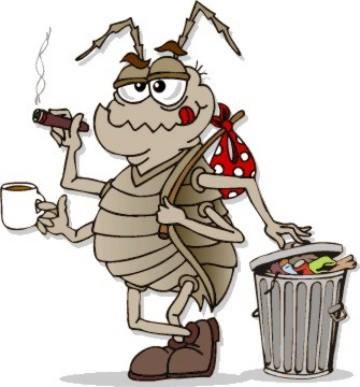 saturn transit
through scorpio
from 2012



And don't say never, because....
that's exactly when the Universe
wets Its pants
laughing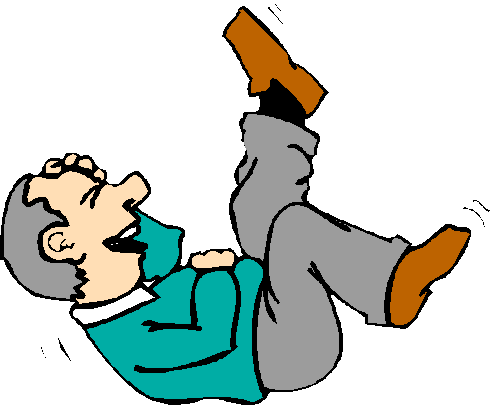 ************************************

and the golden oldie
FROM VANITY FAIR
2007
SPECIAL ALERT: THE HOROSCOPE OF AMERICA
******************************************************************************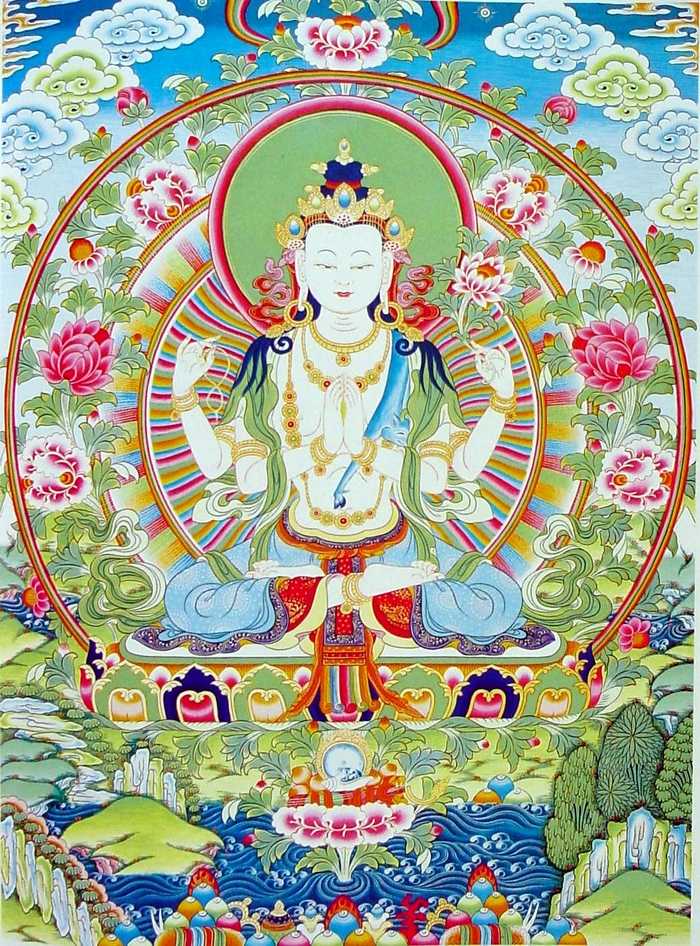 GRATITUDE