CONTACT... PORTFOLIO ...BIO
www.michaellutin.com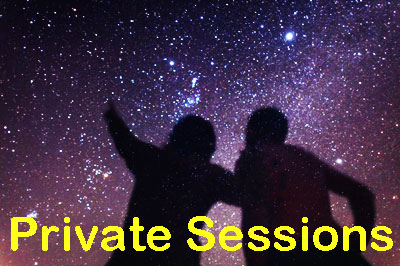 ..

..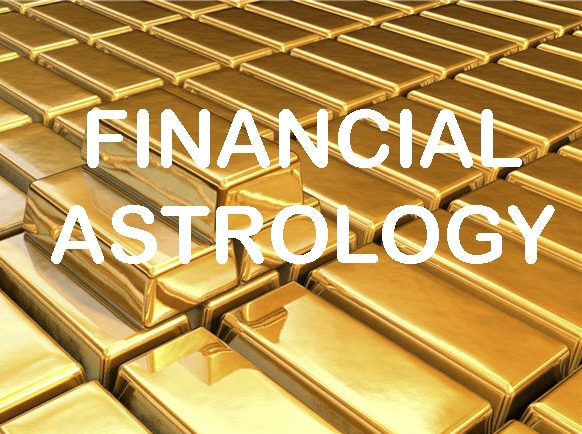 ,,,,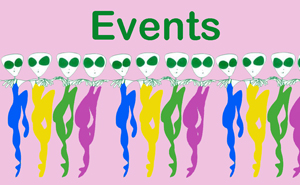 CHIRON in the whole signs houses.
for an extended message
(if you don't already have it)
click here
Chiron in the houses
Healing the present wound:
Aries, Aries Rising
From having your spirit nearly crushed
and feeling guilty
for everything
to a sense of compassion
for others ' weaknesses
for an extended message
(if you don't already have it)
click here
Taurus, Taurus Rising
From expecting betrayal
to becoming the most loyal friend
From falling flat on your face
professionally
to winning the respect of all
From disillusionment
in by religion's version of a Higher Power
and losing faith
to continue the pursuit of truth
From screwing up financially
to making your creative genius pay
From sexual insecuritiy
to Tantric ecstasy
From depression over poor choices
relationships
to keeping good boundaries
and still have compassion
for the weaknesses of others
From the poorest health habits
to the discovery of simple cures
From feeling unloved and unlovable
to expressing and out pouring
a limitless love
minus expectation
for an extended message
(if you don't already have it)
click here
From feeling abandoned
and homeless
to providing shelter for others
for an extended message
(if you don't already have it)
click here
Capricorn, Capricorn Rising
From failure to communicate
to the revelation of helping others
and connecting with
others who live on a different level
for an extended message
(if you don't already have it)
click here
Aquarius, Aquarius Rising
from feeling like a loser financially
and a complete sellout
to humble pride in
creativity and commercialism
for an extended message
(if you don't already have it)
click here
From thinking you're just
worthless and guilty
to awareness of what a talented,
creative being you are
with a great
potential for making
a great contribution
for an extended message
(if you don't already have it)
click here
26.6. 15
12:30
Make room
for the uninvited guest.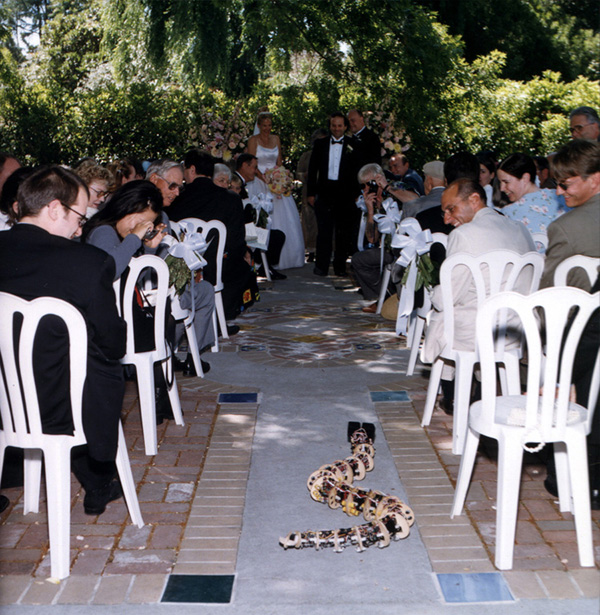 Venus,Jupiter,Uranus
with the
Scorpio- Sagittarius Moon
and Saturn at 29 Scorpio.
You may have to
set a place at the table,
maybe,
but
don't let the party pooper
spoil the party.
if you don't have your
JUPITERSATURN
message yet,
here it is
*******************************
25.VI.15/15:00
VENUS JUPITER URANUS
LEO, ARIES, SAGITTARIUS
COMING TO THE MOON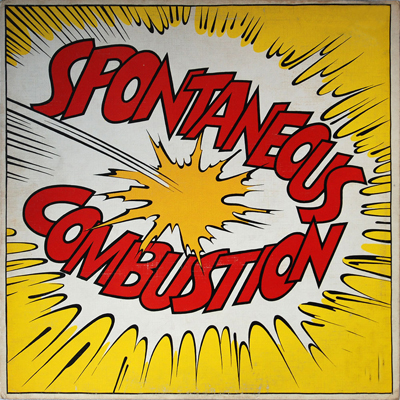 FOLLOW YOUR PASSION,
BE INSPIRED
AND DON'T LISTEN TO THE
UGLY LITTLE MONSTER.
THIS IS WHAT
BEING ALIVE
IS ALL ABOUT

IF YOU DON'T HAVE THE
URANUS IN ARIES
MESSAGE YET
get it right now



*************************************
25.VI.15/08:00
You never know
in what form
your teacher will appear.



From now on,
PISCES
is the teacher.
Stay tuned.
***********************************************************
24.VI.15/06:00ET
WATER WATER
Looks like we are surrounded
by Pisces, Cancer and Scorpio
these days.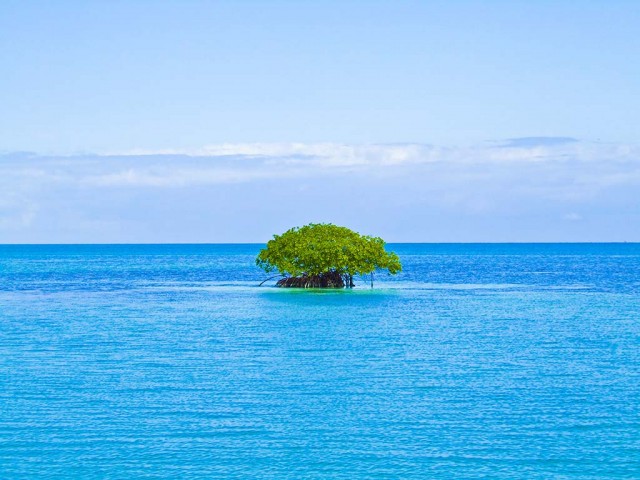 We cannot escape
our desire to escape.
Nor can you ignore
your need for
intimate connections,
even if they
draw you away
from what
you think
(know)
you are supposed to
and should be doing.
One thing to notice, however.
The major bodies
Sun, Mars,Saturn,
Neptune
are in water,
Uranus, Jupiter and Venus
fire,
and
Mercury alone in air
(with occasional Moon)
and
Pluto alone in Earth
(with occasional Moon).
So we must honor the water
whether we feel
overwhelmed and flooded or not.
We must surrender to the
power of surrender
of emotional tides.
At the same time
we must recognize
the demands also from
the power of Air and Earth
to get out of bed
and attend to business.
Understand, nonetheless,
that periodically
the tide will rise
and you will be
over your head.
SO
get an innter tube
or learn to swim.
One more thing:
Like the fortune cookie says,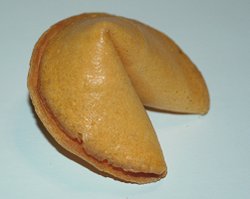 "Don't mistake
temptation
for opportunity."

******
HOPE
and
DESPAIR
If you havent read your extended
Jupiter Saturn
message
which many have

***********************************************
Although too complex
to delve deeply into endocrinology here,
the Mercury-Neptune alignment
will now show you
the direct connection
between astrology and neurology.
Misfiring in the brain
creates genius,
madness and strange,
tingling sensations.
This particular Mercury Station:
The importance of make believe--
A chance to regain your sanity
so you won't wake up later
later with a horrible hangover,
muttering,
"What the hell was I Thinking?"
The struggle to enjoy
addictive forms of ecstasy without...
Being dragged
into chaos by them,
A need to recognize
the temptation
to blur your own true perceptions,
Lose yourself completely
in the fantasy
of being someone else,
be swayed by lower instincts,
escape the daily grind
And risk losing
your spiritual center --
In short
A chance to find a balance
between what you would like
to think you are doing
and what you are actually doing

MONDAY TUESDAY
URANUS HAS REACHED
FOR THE NEXT FEW MONTHS
THE POINT OF THE SUN'S
EXLALTATION.
THIS GIVES IT SPECIAL PROMINENCE NOW
WHEREVER aRIES
ARIES
FALLS IN YOUR CHART,
MAINLY BECAUSE
THE SUN IS IN ALIGNMENT WITH IT.
URANUS WILL NOT BE BACK IN THE SPACE
FOR 85 YEARS
SO IT'S WORTH LOOKING AT IT.
LAST FRYINGIDAY
As Mercury crept back and forth
over Neptune,
the audience members gasped
and held their breath.
Could he actually pull off
this latest crazy stunt?
How was he ever
going to get out of THIS one?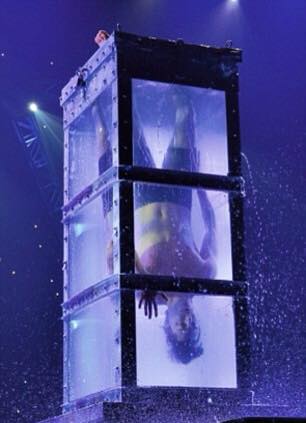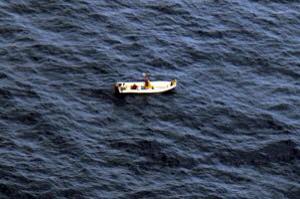 MercuryRetroNeptune
"We figured a day cruise
might be a fun way
to spend the afternoon."
read 400 WEEKS OF NEPTUNE
if you havent yet
MONDAY
Are you being led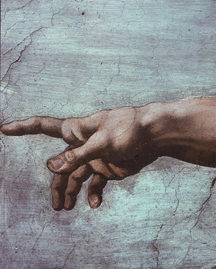 by the hand of GOD?
Or is a monkey
beckoning you
down a winding path


and you,
like an idiot
are following?

*****************************************
thursday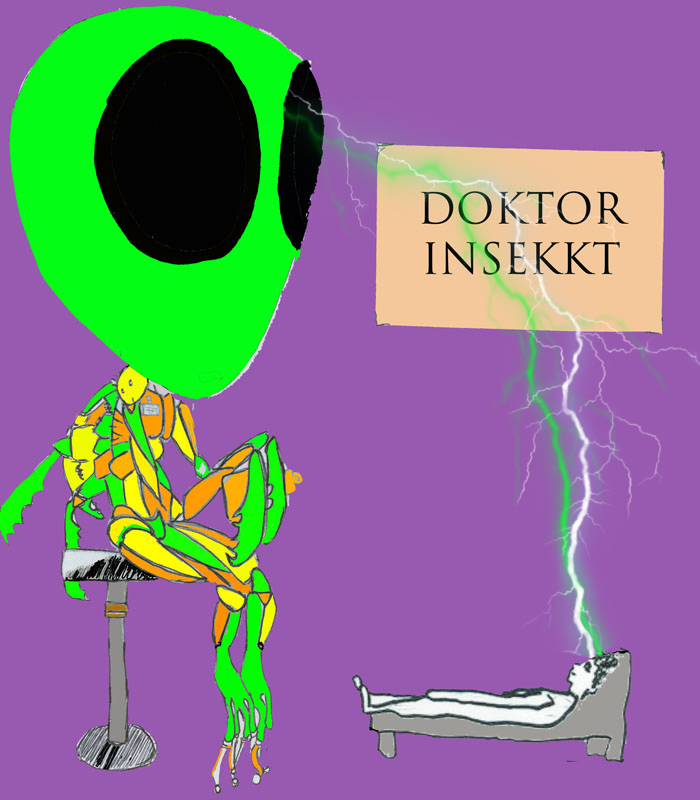 So, summing up, then,
I'm not supposed to know
what the hell
I'm doing,
right?
Heyl hold on. Wait a sec.
I distinctly remember you said...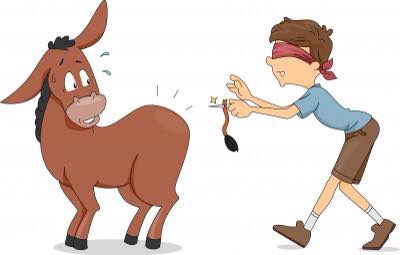 SunMarsMercGem sq NeptPis
Strange respiratory experiencesi
Naturall? Probably.
Or are they spraying something in the air?
Possibly, but Paranoia can also be
more contagious
than the common cold.
Anxiety and dread
can also cause people
to be scared to breathe.
Conscious fearless breathing only now..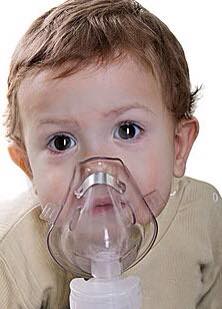 ************************************************
If that's what you call fun,
then by all means
mull and obsess
over what you did
or didn't do,
but what a pointless
and colossal
waste of time.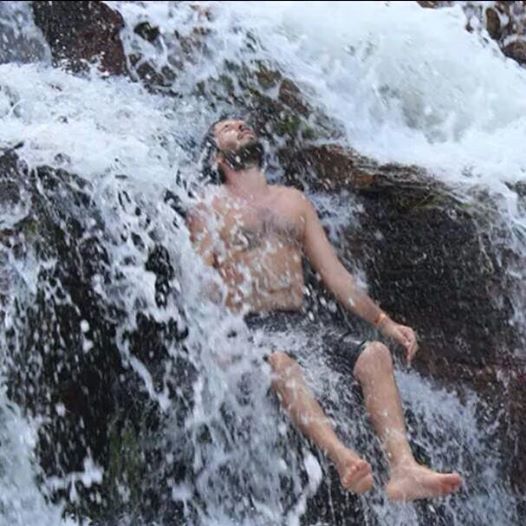 "Jesus at bath time"
by Fabricio
Mars/Neptune
Harsh words may be said now
and rash acts of passion
commited in the heat of the moment,
but letting it all wash over you
helps keep you cool.
Just don't get arrested.
This whole week is very OJ.
go deeper if you havent already
Sun Mercury Mars Neptune:
We shall now be witnessing
much traffic
across the line between
crazy and inspired.
And just as much
in the other direction as well.
If you were born around
the middle of april,
july,
october
or january,
you're smack in the middle of
pure madness and divine genius.
Or the crossfire.
( planets entering
third decanate cardinals as well)
DEFINITELY NOT BORING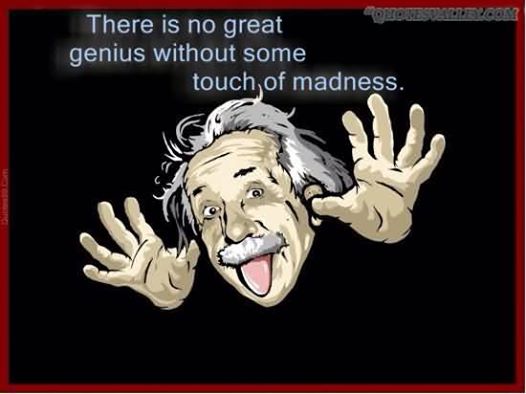 WEEKEND
If you think your dog is
telling you to
commit some horrible act,
before you do anything
make sure the person
you live with isn't
an evil ventriloquist.
It would be no surprise
if you heard voices in your head.
We've all got our own right now.

Mercury in its own sign.
Neptune in ITS own sign.
They're split off from each other.
One is yammering,
the other telepathically suggesting.
Both possibilities
indicate ways you could go--
options,
and in mutable signs,
making it impossible
to focus on one
without the other
alternative
challenging you to
forget
everything you know to be true,
and getting that
imagination in gear.
Not just lovely fantasies,
but paranoid ones too.
They try to convince you
they've got the secret.
Whew!
Can be exhausting.
So the key is,
remember:
The mind is active
plays tricks
invents bedtime stories
makes you restless
and urges you to act
on all the gossip
being tattled in the head.
Be smart.
Don't listen.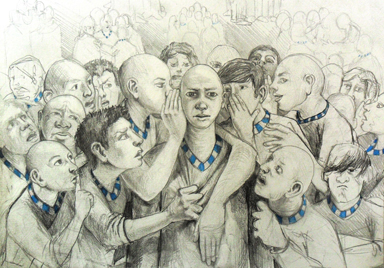 for more if you dont get it yet

monday may 18th
Hey, Everybody,
Matt Savinar
and his crew
are putting together
a startlingly alive
print magazine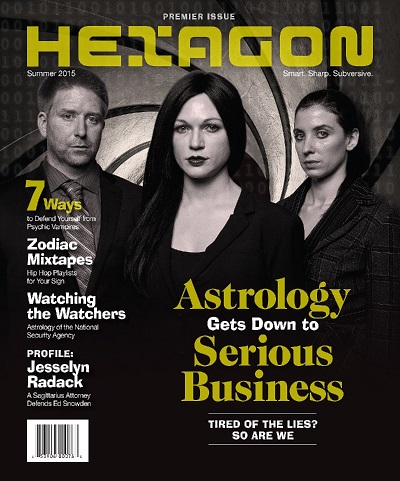 check it out
***********************
MONDAY
MAY 18TH
one night only
BARIS ILHAN
International Astrologer
from Istanbul, Tukrey
Astrology's Bad Boys,
The sixth, eighth and twelfth houses

let's kick off Mercury Retrograde together
Don't miss
this racy, penetrating
look
into what
none of us can resist
obsessing about
see more
wednesday night --thursday morning
There are moments when nobody is "normal".
So remember this
during the Jupiter Saturn square
over the next four months:
Mania and depression
can coexist simultaneously,
causing much internal pressure.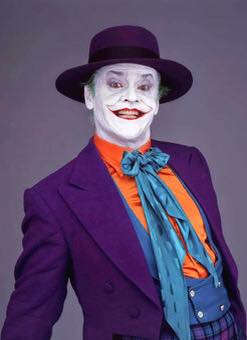 more if you don't have it already
wednesday
Weird things will start to happen
don't get unglued
if you feel cut off
and adrift.
It's easy to get antsy
when you have
vague feelings
and you can almost
think you see things
but that's all part of this
so
stay centered
and experience
the weridness
as just another weird experience
and breathe
It is weird though
I admit.
COMING TO YOUR MIND




FRIDAY MAY 8TH
AND FOR WEEKS BEYOND
DOORS WILL COME
UNHINGED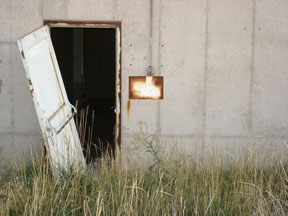 AND
SCREWS WILL BE LOOSE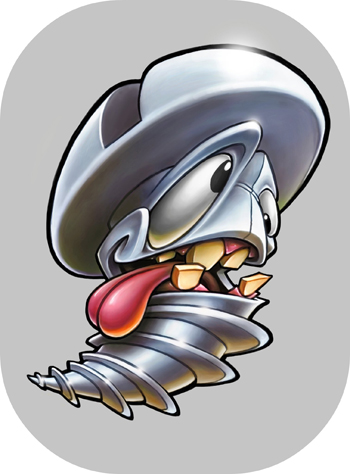 TUNE IN MONDAY NIGHT
TUESDAY MORNING
FOR
WHEN IT'S GONNA HAPPEN
HOW LONG IT WILL LAST
AND IF ITS GOOD OR BAD
*******

**************************
THE MAY HOROSCOPE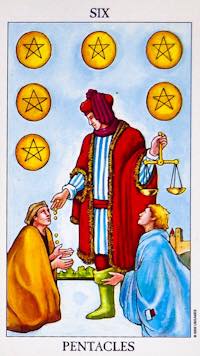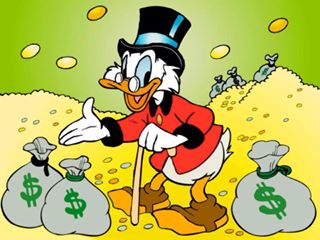 CLICK HERE
*******************************************
Some of our great Spring Events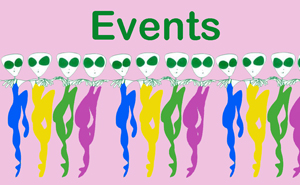 with Stephanie Gailing,
Chris Brennan
Lea and Aleksander Insiragic
************************************************************
There are many avenues to help
NEPAL
The links proposed here
on this site
United Sherpa Association
connect to personal
friends and families
who need direct aid.
If you prefer:
THE TIBET CENTER
UNICEF
DOCTORS WITHOUT BORDERS

even
PAYPAL.COM proposes ways.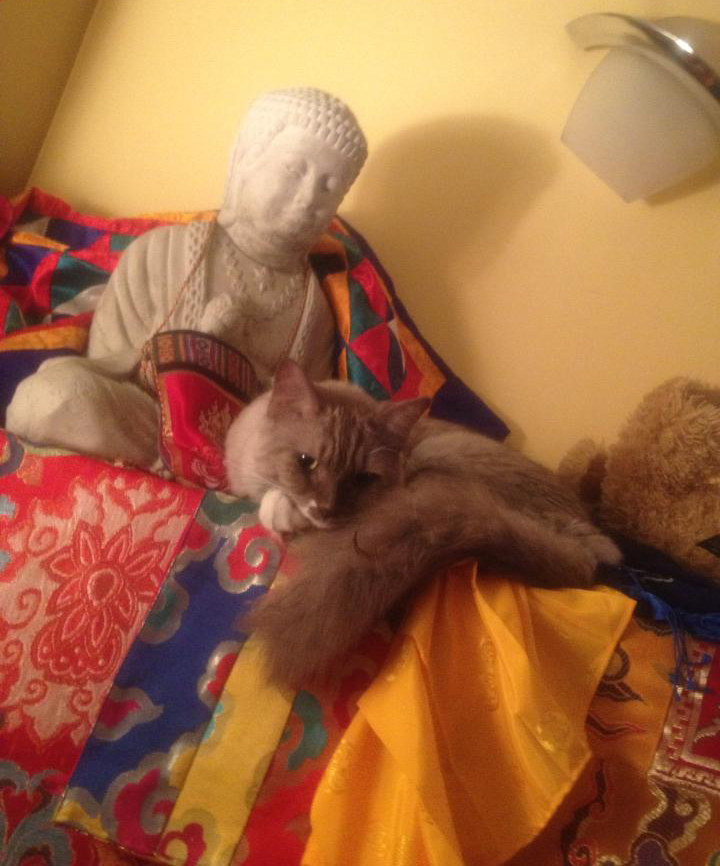 Please help.

monday-tuesday
It is heartbreaking to witness
the fact that
open-hearted simple souls
can be subjected to
VIOLENCE
It's a metaphor
for the truth of
every human being
no,
every being
caught up
in the dilemma of incarnation
and the
FORCES OF NATURE.
It reveals the
inescapable
inevtiable
experience
of pleasure/ pain
that underlies
our wishes, hopes
struggles and successes,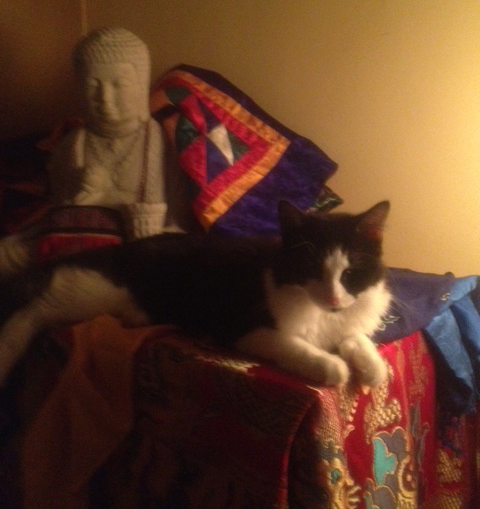 and confrontation of
with the false notion
that our actions save us
from the impassive mystery
of life here.
WE have a direct line
into Nepal with natives from Nepal.


Working with United sherpa association
Sherpa Kyidug monastery
41-01 75th street....
ELMHURST N Y 11373.

Here is the PayPal account email
sherpakyidug@gmail.com
Thank you.
special thanks to DORJE and BELLE
for the photos
******************************************
Some of our great Spring Events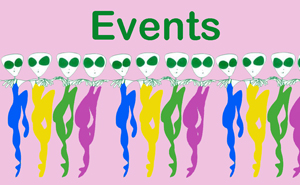 with Stephanie Gailing,
Chris Brennan
Lea and Aleksander Insiragic
sunday to monday
The eternal truth
of joy and suffering
seems to be the
human destiny.
Here we are
in our bodies
seeking relief
looking for romance
praying for peace
getting what we need
to survive
hoping for a moment of
ecstasy
and
all
in the midst of
inescapable tragedy.
Even in sorrow,
however,
a daffodil blooms.
Who thought this damned thing up?



*****************************************
thursday night
The conflict between Jupiter in Leo
and Saturn in Scorpio:
With Jupiter in Leo you toss away
all your fat clothes,
confident you'll never need them again.
But with Saturn in Scorpio
you neatly fold all
your out-of-season duds,
doubting
you'll even be around
to wear them next year.
**********************************************
Thursuday morning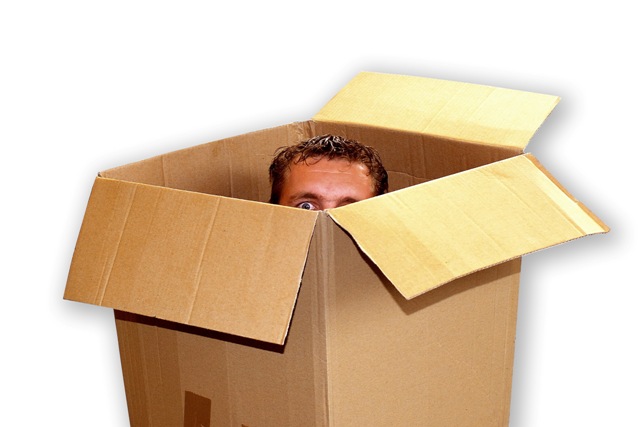 In other words this is the point
where some people feel
boxed in by their own choices
and pannicky
in the claustrum created
from the consequences of commitment.
****************************************
wednesday
If you look at it
objectively enough,
and with enough perspective
you can see the predicament
in your life,
as a kind of comedic farce,
as the players all madly try
to find a comfortable seat
on chairs of
pins and needles.
read more tomorrow
*********************************8
tuesday
PLUTO STATION
Pluto marks the arc
of your incarnation
and path through life.
The stations
give you a chance to stop
look at where you are
where you've been
and where you need to go
scary,
sometimes a bit harsh
but liberating
and gets you going again Think back to 2007.
In what way has your life changed?
Pluto drags you away from whatever
you were doing.
Is Pluto subtle?
As subtle as leaving you
stranded in
the Sahara desert
.... read more

***********************************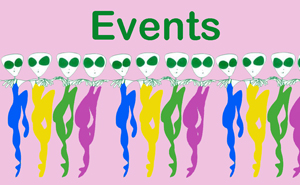 *****************
*********************************
*********************************


***********************************************************************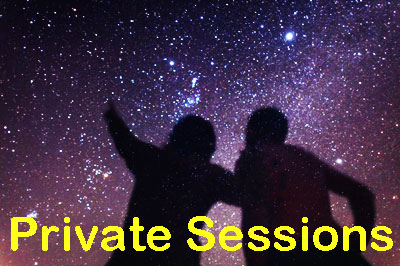 ..

..

***************************************************
*********************************************************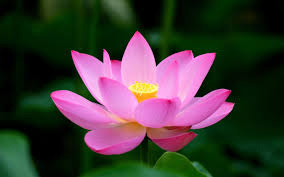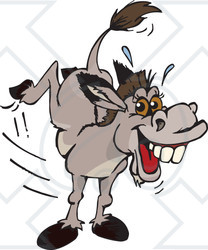 *******************************************
Anybody born from January 1971
to early September1973
If you know you cannot live
one more second
the way you have lived
for the past forty years
then you need this now: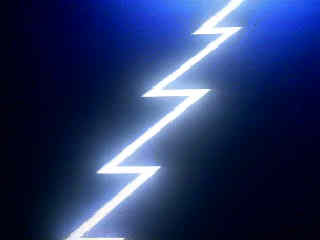 Get it?
read more

********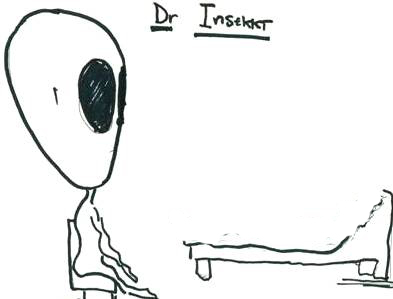 Doktor Insekkt says,
"You can screw up
if you get attached to the outcome.
Devote yourself to the process of making
the huge change demanded,
which is acceptance of
Moderation
and the need for human contact."
(He should talk.)
*******************************************

That's the Delicious thing about Neptune.
You tell yourself you can swim away
any time you want.
****************************************
CAPRICORNS
PLUTO IS NOW WHERE IT WAS IN 1768
GET IT?
As Pluto crawls through your sign,
and the SUn reaches
the SOUTH NODE of Pluto,
the question of time must be even
more maddening than ever,
mainly because you know
that if you want to do something
you've gotta do it now.
It's hard to be patient
READ MORE
**************************
You cannot expect life
to be comfortable now.
The explosions
are deafening.
In the cities.
On the islands.
And in your personal life.
Violence
eventually brings
misery
to those it
claims to protect.
And it's no different
from
any other time in history.

We've been talking about
this period in the
JUPITER SATURN MESSAGE
for months.
Love and joy
continue
amid the strife
and cries of discontent.
Birth and mirth
persist
against the background
of darkness.

Weep
laugh
weep
laugh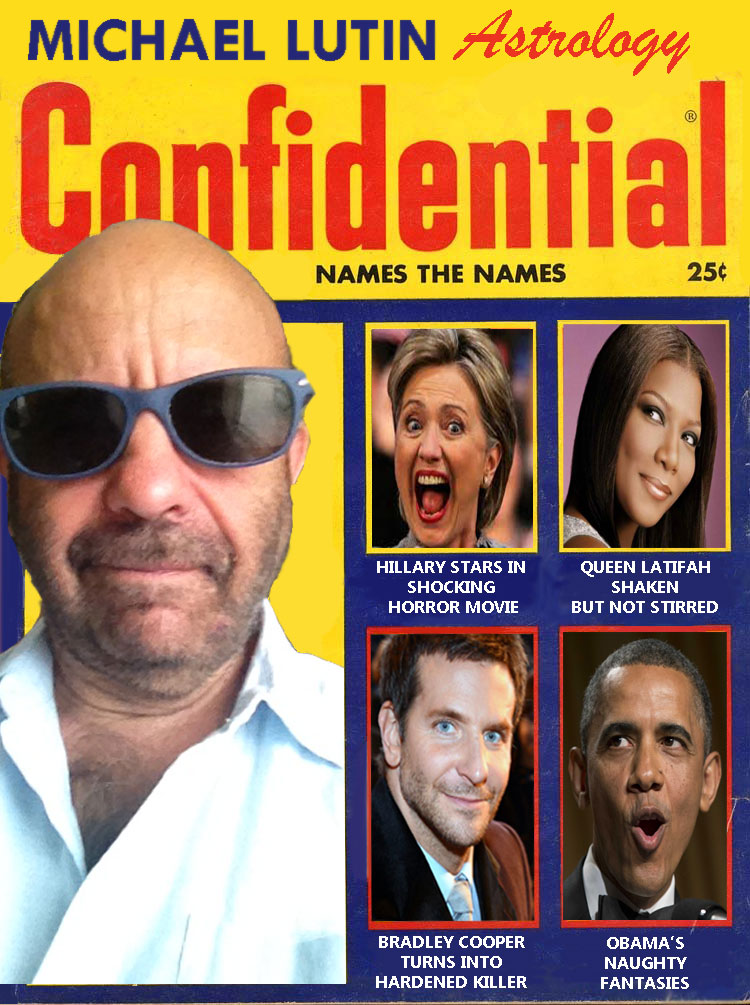 *******************************************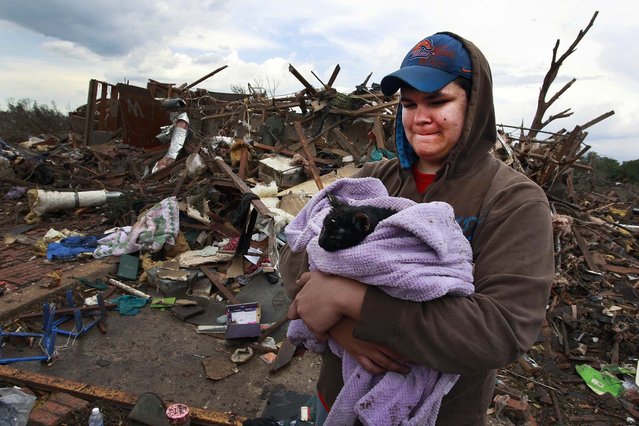 In the rubble after
a killer tornado
A kitten squeaks, "Hello."

***********************************************************
AS FOR 2015,
2015: Read the picture, not the words.
It's about cautiously exploring options, seeking joy,
not Christ coming to pick you up
in a Cadillac convertible and driving you to Disneyland.
You can reach the future only by
passing through the present,
and sometimes you have to
crawl through it to get there.
Like now.
Proceed.
click the pic.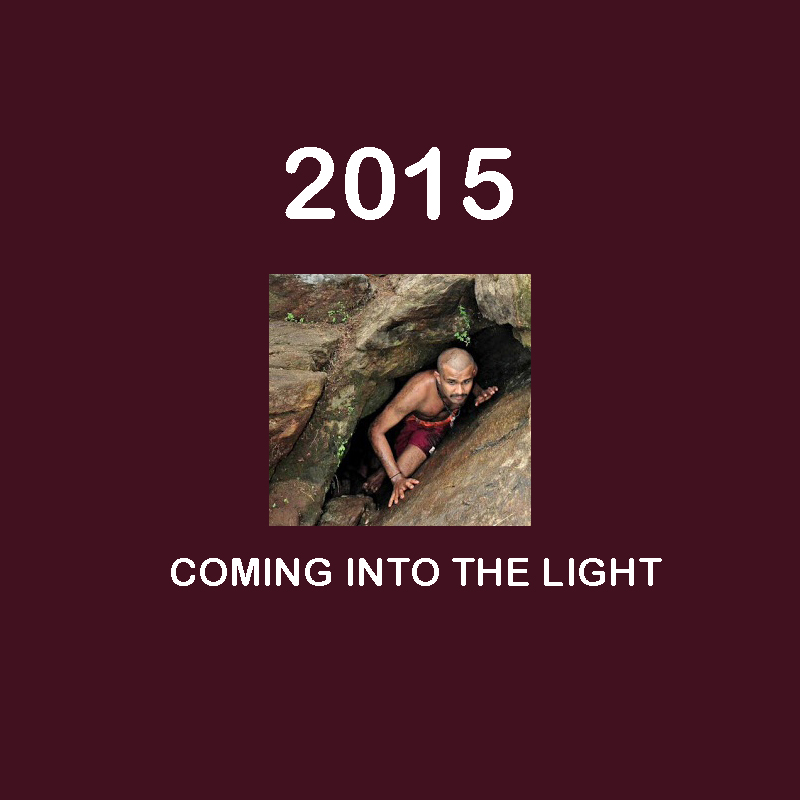 as the week ends...
As Saturn approaches Sagittarius
while Saturn crawls
across the last degree of Scorpio
A PSYCHIC EXPERIENCE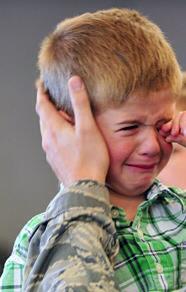 It's ok to be in the grief right now, although..
from an unimaginable distance away,
and yet strangely close by,
an unseen hand wipes away the tears.
15 DEC MONDAY
( Excuse me, but I think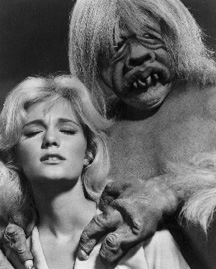 your dark side is showing.)
DARK THOUGHTS
DON'T BE AFRAID OF THEM.
THEYRE LIKE BATS BEFORE SUNRISE.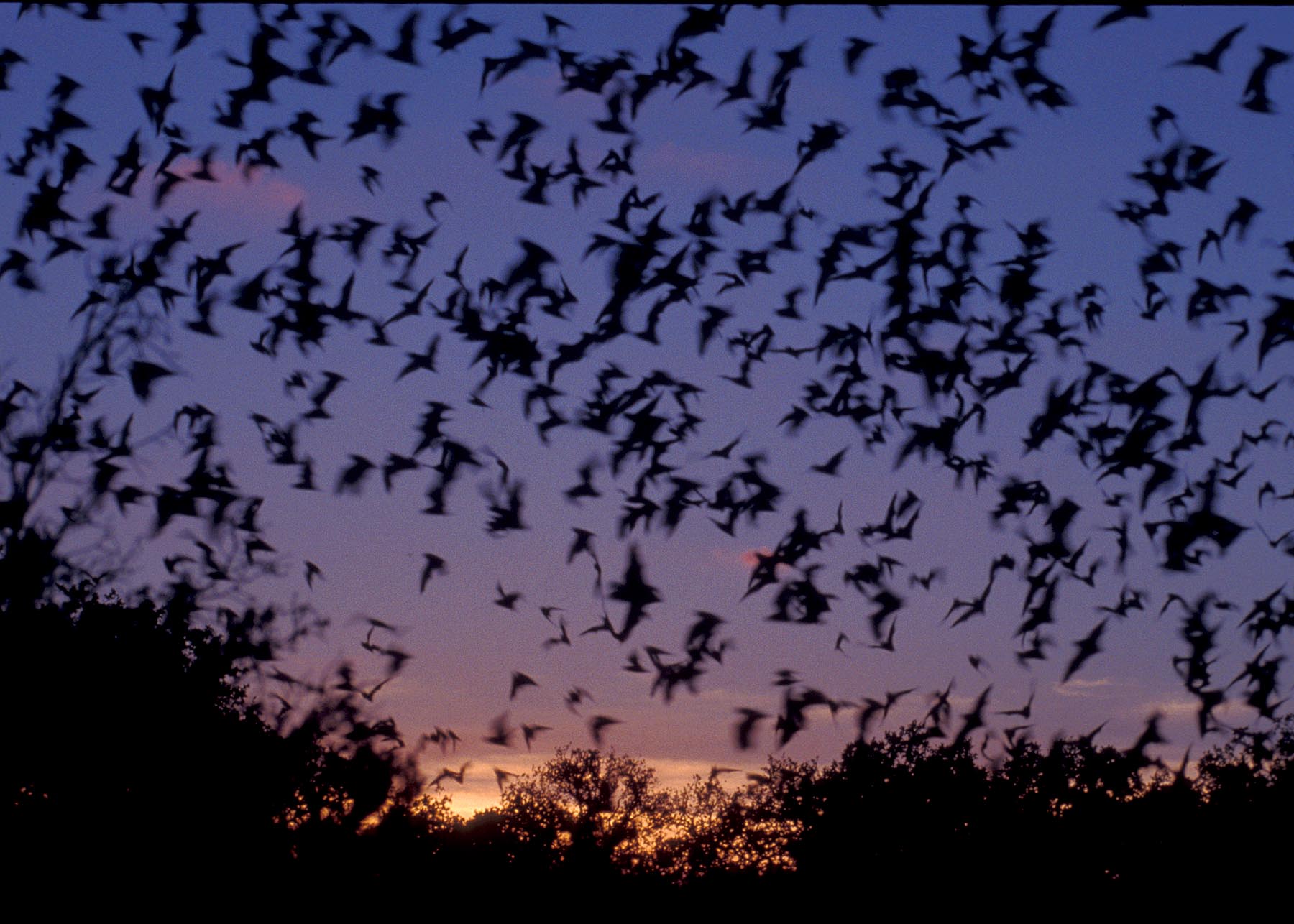 Dark thoughts. Don't be afraid of them.
Like a flock of bats that streak
acros the skies before
sunrise.


The darkest thoughts . Don't be afraid of them. Your own attempts to
frighten yourself
And keep you from experiencing happiness.
13 DECEMBER 2014
note to Mme. Defarge:
ENOUGH, ALREADY! IS THERE
GOING TO BE A REVOLUTION
OR ISN'T THERE?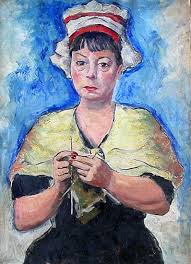 Uranus Pluto Pluto Uranus.
So where is this big revolution
everybody's been talking about?
This was supposed to be
the next phase of the the 60's.
So, where is it?
read more
11-12 DECEMBER
Moon-Jupiter-Saturn
Question for today, tomorrow
and the months ahead:
Would you rather live a full life,
and taste the joy of love,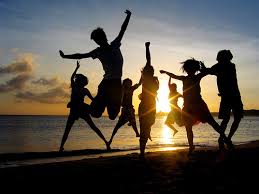 knowing that there
is pain , sorrow, and disappointment
in every attachment,
or would you rather
sit in a room
with your hands folded on your lap,
making sure it doesn't happen?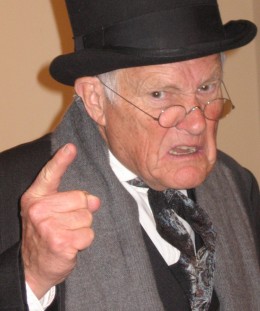 This is not advice. It's information,
and a hint for a good part of 2015.
If you don't already have it,
check out this message.

******************************************************
10 DECEMBER
URANUS SQUARE PLUTO The next level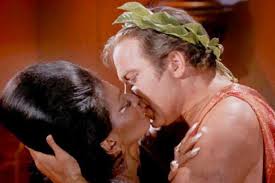 This will mean breaks with tradition,
alliances shattered,
allegiances shifted,
break ups and changes of direction.
It's going to create permanent rifts
as people go their separate ways.
***********************************
SAGITTARIUS: DISCOVERY
LOOK MORE CLOSELY AND THINK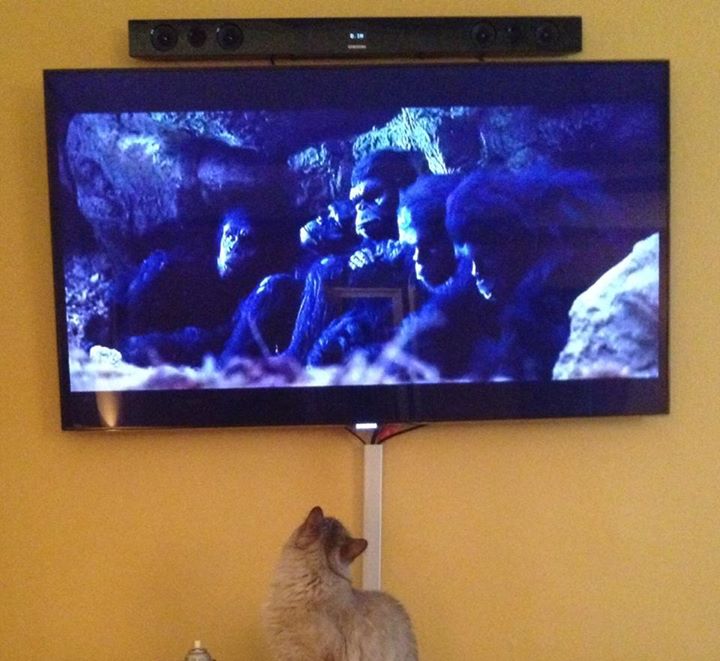 ESCAPING NEPTUNE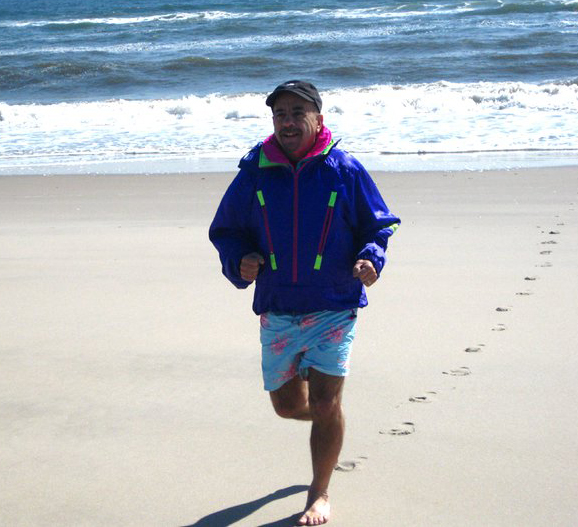 NEPTUNE suggests ecstasy
and delivers disappointment,
causes abject despair,
only to follow
by manifesing a miracle.


****************************************************************

SURVIVAL YES. Don't be an idiot. Of course
in every relationship
there is a primitive instinct
in all of us
that sleeps with one eye open---
But this new Moon rose with
mercury at the end of Libra
So
you can't let all past affiliations
color your attitude
toward the people you meet now.
On the other hand...
Don't be an idiot.
yes its about survival yes, but also...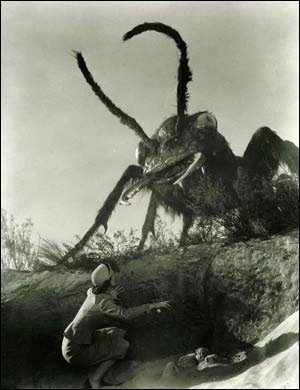 "There's gotta be more than this!"


Isn't this amazing--how quickly
feelings can change so completely?
That's how eclipses work.
You can be so sure of yourself,
and then,
you are on another course.
Touchingly bittersweet
though it may be,
there are people
you must survive
with or without.
So amazing how completely
feelings can change.
Awaken
O Cockroach within,
and live on.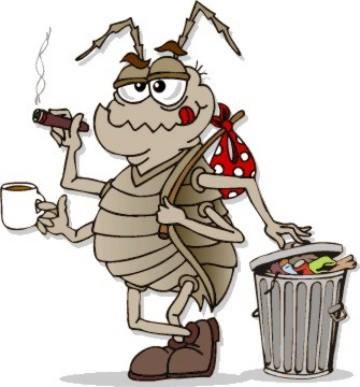 ODE TO SCORPIO

By now you should have learned
that no matter how desperately
you try to stay totally
independent and in control,
you run into somebody
whose help you need
in one form or another.
You will see how much
time you have been wasting
in the Aries area of your chart.
It's been fun,
But look now to where Libra lies
either by
whole sign or Solar chart,
and you will see
where the real fulfillment
will come to you now.


IT AIN'T SCORPIO YET

******************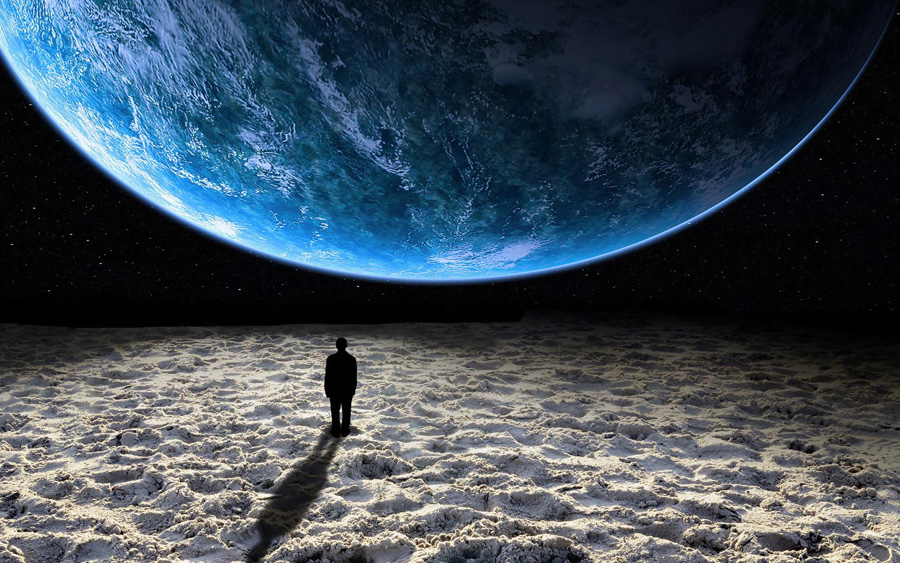 Post south node eclipse affirmation:
Joyously, with generosity and love, I gladly release
All that I have outgrown.

Absolutely amazing. Your independence
is the most important thing in the whole world---
until you run smack into a meaningful relationship.
North node in Libra-South node in Aries.
And don't say never, because....
that's exactly when the Universe
wets Its pants
laughing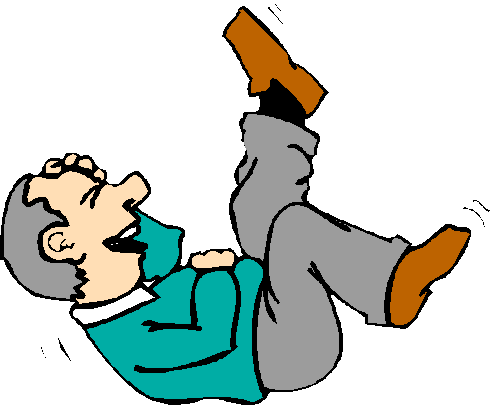 ************************************
FRIDAY 19 SEPT
THE FASCIST MANIFESTO- part three
' The Flaw"

THE PLUTO STATION
Over the next couple of weeks
Pluto will once again be on the move.
Pluto rules inevitability--
the onslalught of unavoidable change
so at least you have time to.. .


and still
SQUARE URANUS
AND THE NODES,
We grind on
with gritty
determination
to show up
whether our heart is in it
or not.
Friendships are bugging Capricorns
and Scorpios are trying to figure out
why they would want to hurt themselves
the way some of them
have been doing.
It's hard to believe
the world is in a state of
transformation
and evolution,
but it is.


*******************************************

SPECIAL ALERT: THE HOROSCOPE OF AMERICA
******************************************************************************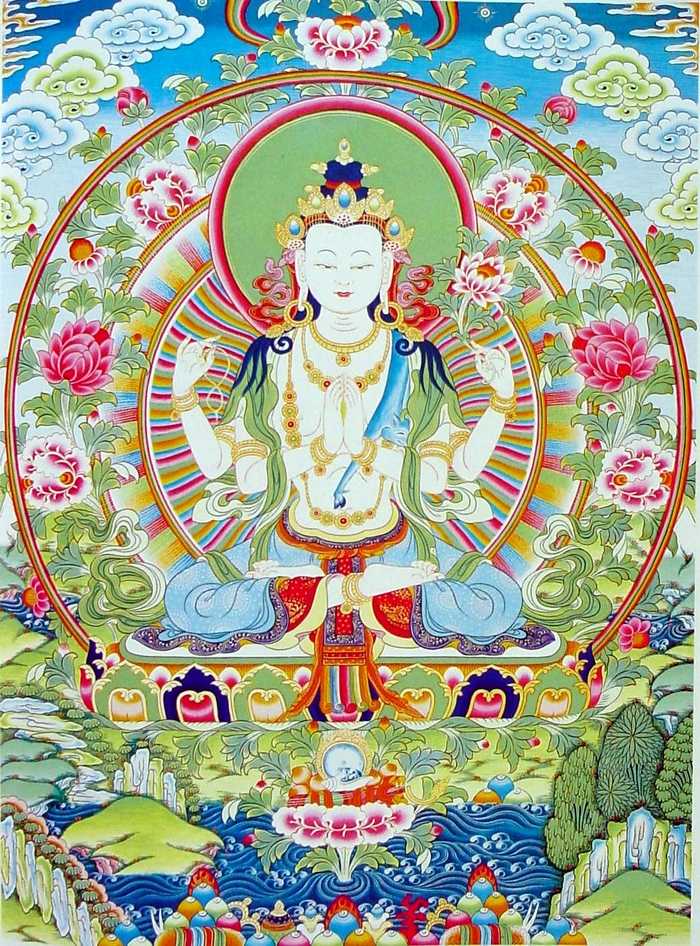 GRATITUDE