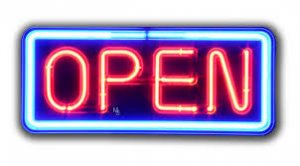 Can't be together but can't be apart?
At a time when many prudent folks are pulling back, downsizing and hedging uncertainty ( thanks to Saturn and Pluto), we all still feel the nudge( thanks to Uranus in the last degrees of Aries) to take a wild chance.
Who knows? That leap of faith could be the stupidest thing you ever did and bring on a cataclysmic, chaotic disaster.
On the other hand, it could turn out to be the stroke of brilliance and good luck you've been praying for.
That's just the way the stars are working right now.
That's also because of a triple conjunction of Sun, Venus and Pluto taking place at the same time.
All relationships, partnerships and love interests are about to go through a permanent transformation. Sometimes you can't be together and you can't be apart. A superior conjunction of Venus and the Sun with Pluto is already in operation, bringing about separations and changes created by what is called Force Majeure. Not only separations, but the opposite as well – – fated actions and liaisons you cannot avoid or deny.
Maybe that's why we would do a whole new thing and open LUPOVICI's now –
a brand new side of michaellutin.com.
Sometimes you just have to move forward. I think we will all enjoy this now. So here we go off into the wild blue yonder.
And to celebrate it we will give all our new members a gift of a major message about this triple conjunction that will enlighten you, guide you and give your trip a lot more meaning through all of 2018 – and certainly beyond.
So take a look through our plans, ideas and goals, and if you like what you see and think it might help you hedge uncertainty and still take a chance in your life at the same time, we can embark on this new journey together.
As soon as you Sign in for the first time,you'll get our gift to you. It will pop up on your order details. Just scroll and download the PDF of our message to you:
the superior conjunction of Venus the Sun with Pluto, And we will
work out the whole business together