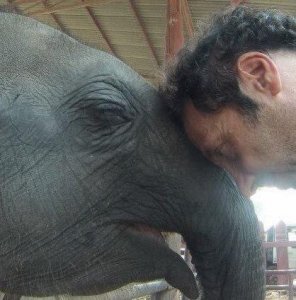 MARS CONJUNCT CHIRON
I AM RELUCTANT TO USE THE WORD "EVIL", mainly because in astrology when we say something is evil or malefic  it implies an inescapable moment of growth and usually challenge to our vision of reality. Accompanied often by an uncomfortable and painful necessity to face circumstances, situations and events that disrupt our view of  our very existence.  It is the pain that precedes all transformation. 
We live in a dual world, Full of such perplexing joys and ordeals, all of which signal our evolution as beings of intelligence and wisdom. As such we must resolve ever increasingly new conflicts, solve more complex problems and adapt to mind-boggling changes.
This particular conjunction MARS Chiron at the end of Pisces occurs only once about every fifty years, and it is uncomfortable to say the least.  
Full  consciousness of this element of spiritual growth  teaches empathy for the sorrow and travail of others and hopefully renders us humbly grateful for the gifts we receive.
At this  time we as a species are making a quantum leap in understanding ourselves and our brothers and sisters around the world and beyond.
It's scary, of course, and it certainly hurts to say goodbye to a  way of life, to people and pets as we have loved as we bravely March onward.
Something is happening something big, and there's no turning backwards. We climb the ladder in the dark, reaching a hand down to help a brother or sister, and in so doing, mysteriously heal ourselves.
We are learning. 
We are  confronting impermanence, not only in relationships or career but in the very philosophy of what it means to be human and what our lives here on Earth are really all about.
Although this conjunction of Mars Chiron becomes exact, today 28 December, 2018 a little after 10 PM this evening eastern time, we've already felt it's impact. 
Because the lesser luminary reflected light on this conjunction before it becomes exact, we've got a good look at the changes we must embrace and metabolize.
We have to see  that we're on the edge of an adventure.
 Personally you know darn well what's going on in your life and in your head where nobody sees. Politically and economically we're all getting a good look at the changes we need to make.
Philosophically? Who and what we are? Where we came from? Where we are going?
One thing is sure:  keep climbing.