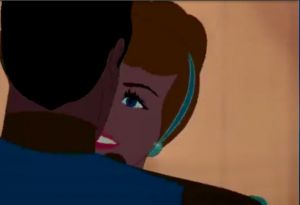 When Neptune rises with the Moon,
You get to touch a little bit of Heaven, as long as you don't drink too much. It's one of those miracles, one of those dreams, one of those magical did-it-happen-or-didn't-it experiences. If you've got faith and imagination, it's a moment in your life you don't want to miss. We all need to escape from the pressures and anxieties of life, and sometimes you just have to step away from what passes for reality and be swept up in the magic of the moment.
Back in 2012 we spoke of what would be happening right now.
It's happening at this very minute, this weekend, tonight. Could be an ultra emotional, teary or romantic, magical, spiritual, encounter. But, remember it IS Neptune after all.
SO THIS IS LOVE
So dig out and reread that  ♆♓︎  message we offered as Neptune first entered Pisces back in 2012.
If you don't have it click here for the Neptune in Pisces message