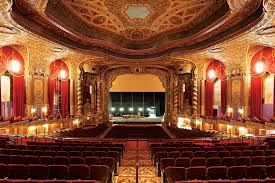 RESTORATION Image:
In its new incarnation as a rock
concert venue, an old movie palace regains a position of glamour.
BUT WHAT DOES THAT
MEAN FOR YOU?
In simple terms, The Aquarius sector of your horoscope has been damaged by the eclipses, and this New Moon  can begin to repair it. Period.
The New Moon at 27° in Aquarius can help heal any splits, rips or tears in your relationships caused by the blue red lunar eclipse of 31 January.
This message will maybe help you restore balance  since the solar eclipse in August 2017… Especially  between love and friendship. Get the message here.