we all experience frantic off-the-wall moments, more chaotic and challenging than what we have experienced in a long time, if ever.
We feel ourselves blown upside down and forward by a ferocious wind created of our own previous thoughts, choices and actions.
In our deepest deepest interior selves, however, lies the protection we seek. There ONLY in the quiet of our aloneness we will discover a higher connection with all beings, plus all the peace,calm and strength we often doubt we possess.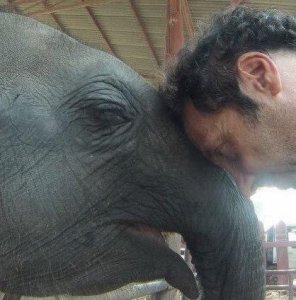 I AM NOT KIDDING