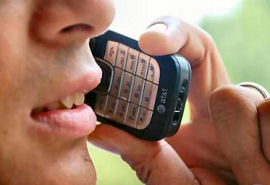 CELL PHONE CONVERSATION OVERHEARD IN RESTAURANT
29 March 2018—
And I start thinking, wow! This is a perfect monthly reading of the astrology for April for the retrograde of Mercury square retrograde station of Saturn during the last minutes of Chiron's first departure from Pisces since 1969. So i start scribbling like mad the best I can.
So I'm eavesdropping on this person sitting at the next table on 68th Street and Broadway I try to hear what the other person is saying but I just have to imagine, based on the responses:
The Conversation:
"Yes just a glass of the red. Thanks.
No, sorry, I wasn't talking to you – I was talking to the waiter.
What we were talking about-oh yeah, I know I'm not the only one;people have problems. There is always enormous suffering in the world, don't you think I know that? But I still have to get up every morning, get my kids to school, call my mother, make sure she's all right – even though she doesn't ask me how I am- then go to work like a slave so I can meet my mortgage which by the way is due tomorrow.
[other person talking]
"Commune withe the Infinite? In my life That's like trying to hear a blue bird singing in the middle of a chorus of jackhammers!"
[other person talking]
"Of course I do. i try to find time to be by myself. It's so hard to be clear and courageous and adventurous like you say when I don't know what the fuck's about to happen. And that's putting it mildly.
[other person talking]
" hahaha. It IS like a voice inside my head. It's like somebody saying' Never mind who loves you just keep going.'
[otp]
"Why?"
[otp]
" What does it matter what the fuck I do? The whole world going to hell in a handbasket anyway. We are all about to blow ourselves up. That bunch of self-destructive assholes in charge don't know what they're doing either and there's not a damn thing I can do to change it. If I drop dead right this minute none of it would make a goddamn bit of difference."
[other person talking]
" I want to believe that. I really do. I would really like to believe that this is some sort of a sacred moment in my life, your life everybody's life I would like to believe that there is a mysterious process.
But why am I here? Why am I alive? What purpose am I serving? What's my reason for existing? Does this all comes down to who loves me and who doesn't? »
[other person talking]
« Why bother? Why bother a live why bother to die? I'm not a windowwasher on a high-rise building, I'm not a leader of a Third World country, I don't live in a how with so many kids I don't know what to do, I'm just trying to be happy. Like everybody else."
[other person talking]
"Yes plus money but besides making money. That's always hounding you for attention but I yearn for something else at the same time. I love my material life I love my comforts. I want my kids to have nice things I'd love to have a happy relationship and all those things that people in the movies have but I need something else and I need it now
[other person talking]
"Well, YEAH! that is exactly what's driving me out of my mind!"
[other person talking]
" oh, God, that would be wonderful. I would love to do that.I know I've said for years, yes, yeah that is something I would like."
[other person talking]
"Hey I got to go my food's
here."